Way to take the wind out of our sails, Gisele.
It wasn't via an official statement or celebratory tweet, but Gisele did seem to finally publicly acknowledge her bun in the oven in São Paulo last week. She joined fellow Brazilian model Izabel Goulart at a press conference for the new season of Brazil's "Menina Fantástica," a TV modeling competition. During the conference (which aired on TV yesterday), Goulart announced to Bundchen, "Congratulations on the child and this very special moment in your life."
To which Gisele simply smiled and responded something to the effect of, "Well, you [will] see? Don't rush it, right?" (Our Portuguese translating skills are only so-so.)
The coy reply, while wholly unsatisfying, is probably as close to a formal confirmation as we're going to get from Gisele, who's been very private about the whole thing. Rumors of her pregnancy began following the 2012 Met Gala, when word hit the web that wardrobe handlers noticed her changing figure. Other websites reported that Gisele shared the news personally with her close friend Riccardo Tisci, designer of her Met Gala dress, as well as her family.
So there you have it, folks. Baby bells are ringing for Gisele and her football star hubby, Tom Brady, as the pair expects their second child together. Hooray for more genetically perfect humans!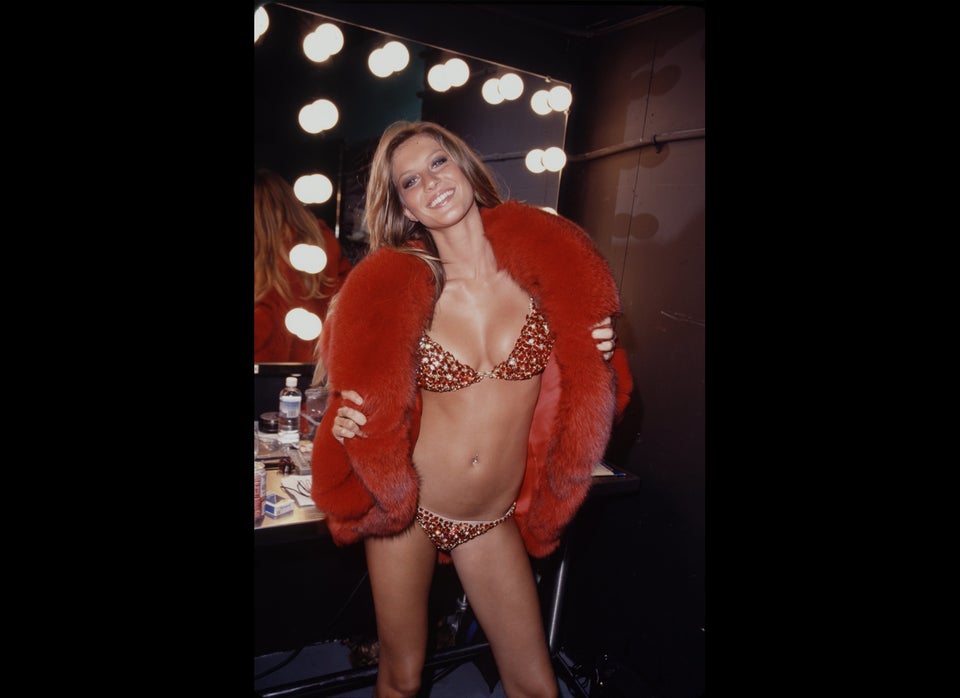 Gisele Bundchen Style Evolution
Popular in the Community