Many children may envision their mothers and fathers as superheroes for all the things they do on a daily basis. But for Italian artist Giulia Pex her dad really is a superhero -- or at least in her drawings, he is.
Using photographs of her father as her starting point, the Milan-based illustrator adds cartoon-like doodles to the photos in order to make her dad look like a popular action hero.
In one of the images, Pex's father stands on a roof as a drawn-on cape flaps in the wind. In another, he rips open his suit to display a Superman symbol beneath.
See Pex's creations (just in time for Father's Day) in the gallery below.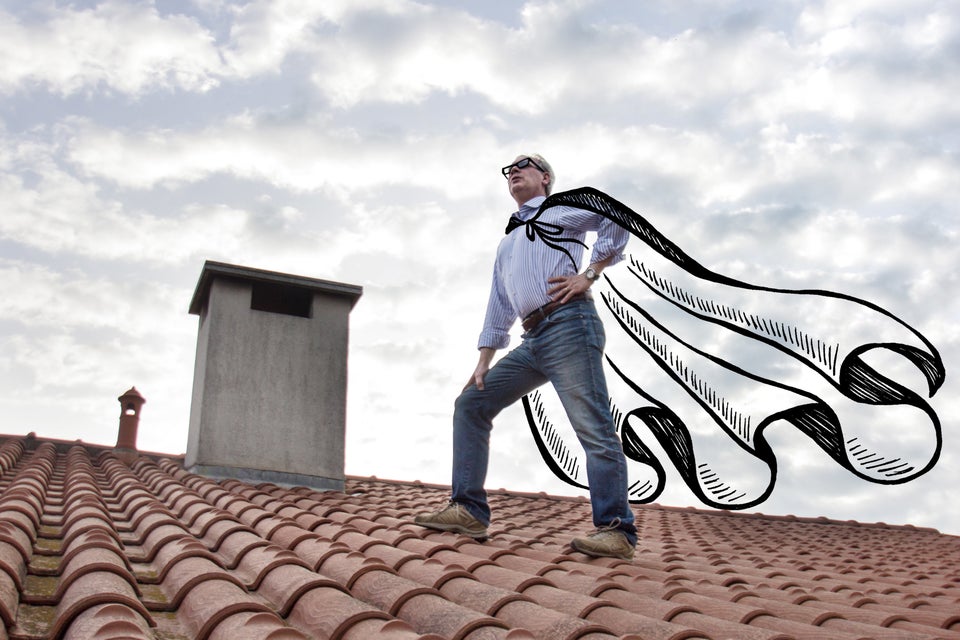 Giulia Pex's Superhero Dad