We'd been waiting for her so long, we almost forgot she existed: Giulia Sarkozy is here!
And she's done a pretty good job -- this little bundle of fabric was the most we'd seen of Giulia up until now. But now that she's no longer France's first lady, it seems Carla's ready to take Giulia outside. Today the pair were seen walking in Paris, an outing from which we learned two things:
1. Giulia is SUPER cute and reminds us a bit of Harper Beckham. She's also inherited her maman's fashion sense: how adorable are those trompe l'oeil ballet slipper tights and little gold flats?
2. Carla is still on her comfy kick, sporting the more relaxed, sweatpants-heavy style she debuted after giving birth last year. It's a bold move: as our resident French Expert tells us, "In France, they don't even wear trainers outside." With those sweats tucked into boots, Carla has officially surpassed Sarah Jessica Parker and Katie Holmes on the scale of Celebrity Mom Schlumpiness -- and that's a good thing.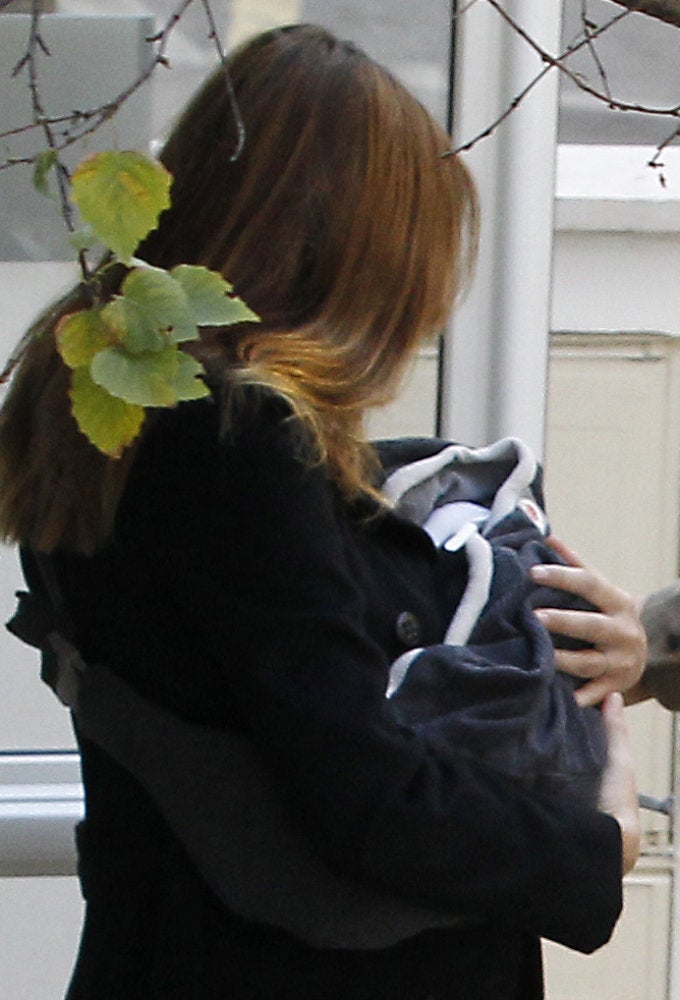 Carla Bruni Gives Birth To Baby Giulia