Giuliana and Bill Rancic have been struggling to conceive for more than a year, and Giuliana's doctor recently told her that gaining some weight might help.
"He said 5-10 pounds, which I know isn't a big deal and if you want to have a baby you should do whatever it takes," she said on 'The View.' "I had to bite that bullet. You have to understand something. I work out everyday of my life, I love feeling good, waking up, working out. I finally did gain the 5 pounds. We're working on more."
Below is a picture of Giuliana at the Emmys in September (left) and tonight at the Oscars (right). Does she look like she's trying to gain weight?
PHOTOS: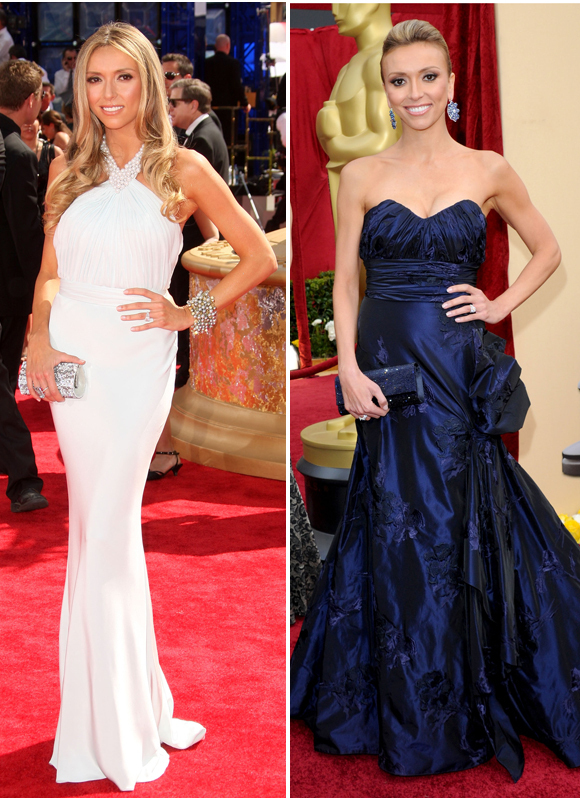 Popular in the Community