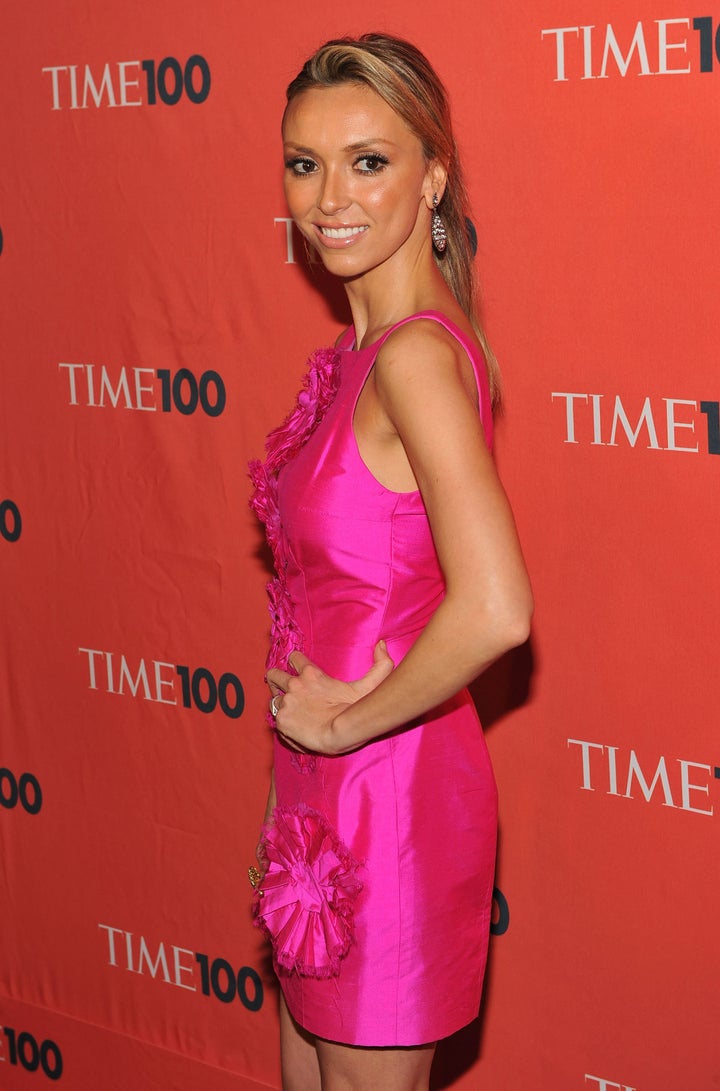 Giuliana Rancic, who recently got "mad" at her doctor because a suggested seven-pound weight gain did not immediately result in pregnancy, will have everyone know she has not given up on eating for fertility.
In OK! magazine's 'What I Ate Today' feature, Giuliana recounts a supposed typical day in her diet:
Breakfast: yogurt parfait
Lunch: brown rice sushi from Whole Foods
Dinner: homemade pasta with lots of cheese, then she and her husband split three brownies with vanilla ice cream for dessert
Giuliana tells the magazine she visits the gym five or six days a week and says, "People are always like, there's no way you eat, because you're in shape. I eat."
I looooove dessert but I used to love it too much. So much so that I had to completely cut it out for a while. Now, I will have a bite here or there but I find it is easier to just pass instead of getting that sugar in your bloodstream and then going nuts and chowing down the whole pie.
To drop weight, Giuliana has also completed a 21-day cleanse with Dr. Alejandro Junger, Gwyneth's colon doctor. She said she "lost right from my stomach where I needed to."
Calling all HuffPost superfans!
Sign up for membership to become a founding member and help shape HuffPost's next chapter