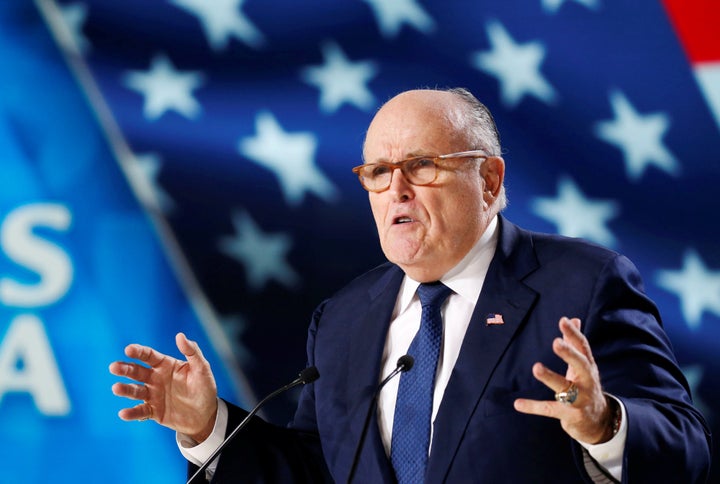 Rudy Giuliani says the White House would likely attempt to block a full public release of Robert Mueller's anticipated final report about the Russia investigation ― bolstering long-held fears that the special counsel's ultimate findings may never see the light of day.
Giuliani's startling admission was tucked inside an expansive New Yorker profile of the former New York City mayor and Trump attorney, published online Monday.
Giuliani, who like the president has repeatedly described the Russia probe as a "witch hunt," told journalist Jeffrey Toobin that Trump's original legal team had struck a deal with Mueller about his expected final report that would allow the White House to "object to the public disclosure of information that might be covered by executive privilege."
"I asked Giuliani if he thought the White House would raise objections," wrote Toobin in the profile.
"I'm sure we will," Giuliani responded, noting that it would be the president who "would make the final call."
Giuliani, whom Trump hired in April amid a change in the president's legal representation in the special counsel probe, said that his team was preparing a lengthy report which they planned to release at the same time as Mueller's to "refute its expected findings."
As Vox explained in an earlier article, Mueller is only required by law to deliver a final report to Deputy Attorney General Rod Rosenstein, who will ultimately decide whether to release any or all of Mueller's findings to Congress or the public.
Victoria Nourse, a Georgetown law professor, told Vox that Trump could also "order" Rosenstein not to release it.
"But," she added, "that's a bit like firing Mueller, as many Republicans have warned — it just ups the case for impeachment because the president appears to be hiding something."
Whatever the White House's reaction ends up being to Mueller's ultimate findings, the assessment is expected to trigger contentious political bickering as Rosenstein is pressured from different sides to release ― or suppress ― the information.
"It'll be a moment that polarizes the country, exposing just how divided the country is about this investigation and who's on the other side," former House speaker Newt Gingrich told The Washington Post in June.
Popular in the Community