WASHINGTON -- Former New York City Mayor Rudy Giuliani (R) blamed this weekend's killing of two NYPD officers on anti-police "propaganda," for which he said President Barack Obama bears some responsibility.
"We've had four months of propaganda, starting with the president, that everybody should hate the police," said Giuliani during an appearance on "Fox News Sunday." "I don't care how you want to describe it -- that's what those protests are all about."
Giuliani cited the nationwide protests against institutional racism and police brutality that followed the deaths of Michael Brown in Ferguson, Missouri, and Eric Garner in New York, and that flared up anew after the respective grand jury decisions not to indict the officers responsible in either case. Giuliani said those demonstrations, and the ongoing criticism of police tactics and the criminal justice system, were part of what led to the shooting of two NYPD officers in Brooklyn on Saturday afternoon. Police say the alleged shooter, Ismaaiyl Brinsley, traveled to New York from Baltimore with the intention of killing police officers.
"The protest are being embraced, the protests are being encouraged. The protests, even the ones that don't lead to violence -- a lot of them lead to violence -- all of them lead to a conclusion: The police are bad, the police are racist," said Giuliani. "That is completely wrong. Actually, the people who do the most for the black community in America are the police."
The former mayor accused black commentators of creating "an atmosphere of severe, strong anti-police hatred in certain communities."
Giuliani also accused New York Mayor Bill de Blasio of "allowing protests to get out of control." But he said it was not the time to call for de Blasio's resignation, as "a lot of other police officers were killed under a lot of other mayors."

"If I was in the situation that Mayor de Blasio is in, and I feel sorry that he's in this situation, I would give a speech to the police department and I would explain that maybe I was wrong about a few things," said Giuliani. "Maybe I was wrong about putting too much emphasis on, you know, police misconduct, when in fact police misconduct is a minor part of the problem. Community, serious violent crime, is a much bigger part of the problem."
"I think I would say to them, and I have said this to the police, 'You know, the people who are saving black lives in this city are you, the New York City Police Department.' I'm not doing it. President Obama is not doing it. Mayor de Blasio is not doing it," Giuliani went on. "He's not out at night walking up and down housing developments and trying to save children from being killed. The police officers are doing the most, right now, in these very, very poor communities."
The advocacy group Black Lives Matter, which has organized several protests against police misconduct, issued a statement on Sunday condemning the shootings.
"An eye for an eye is not our vision of justice," the group's statement read. "We who have taken to the streets seeking justice and liberation know that we need deep transformation to correct the larger institutional problems of racial profiling, abuse, and violence."
Before You Go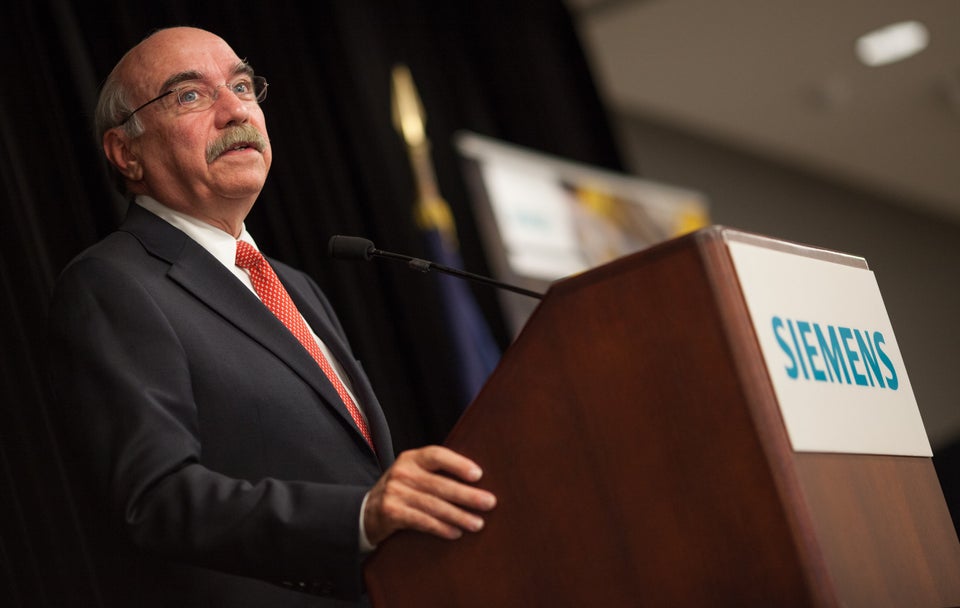 Mayors Of America's Largest Cities
Popular in the Community