It's important to smile when you can. It's even more important to capture that smile on social media. Feeding yourself and your image is the only way we'll ever get over a Trump presidency. Don't worry about real world activism. Liking and sharing Facebook videos and left wing news posts is enough to show that you're woke. And let's face it, the only way to ensure everyone in your life stays aware and active - give them a selfie stick for Christmas (we're bringing them back). Here's why:
Aside from the obvious benefits of owning one, selfie sticks allow a person to truly appreciate their own image. This insular study of personal worth is important in 2016. Amidst reports that the world has gone to shit and losing our sense of humanity, it's important for people to appreciate themselves.
Think of all the ways your lucky friend can pose: in front of their favorite Ramen joint, at a protest, sipping coffee, maybe even by the Christmas tree. Selfie sticks are the gift that truly keeps on giving.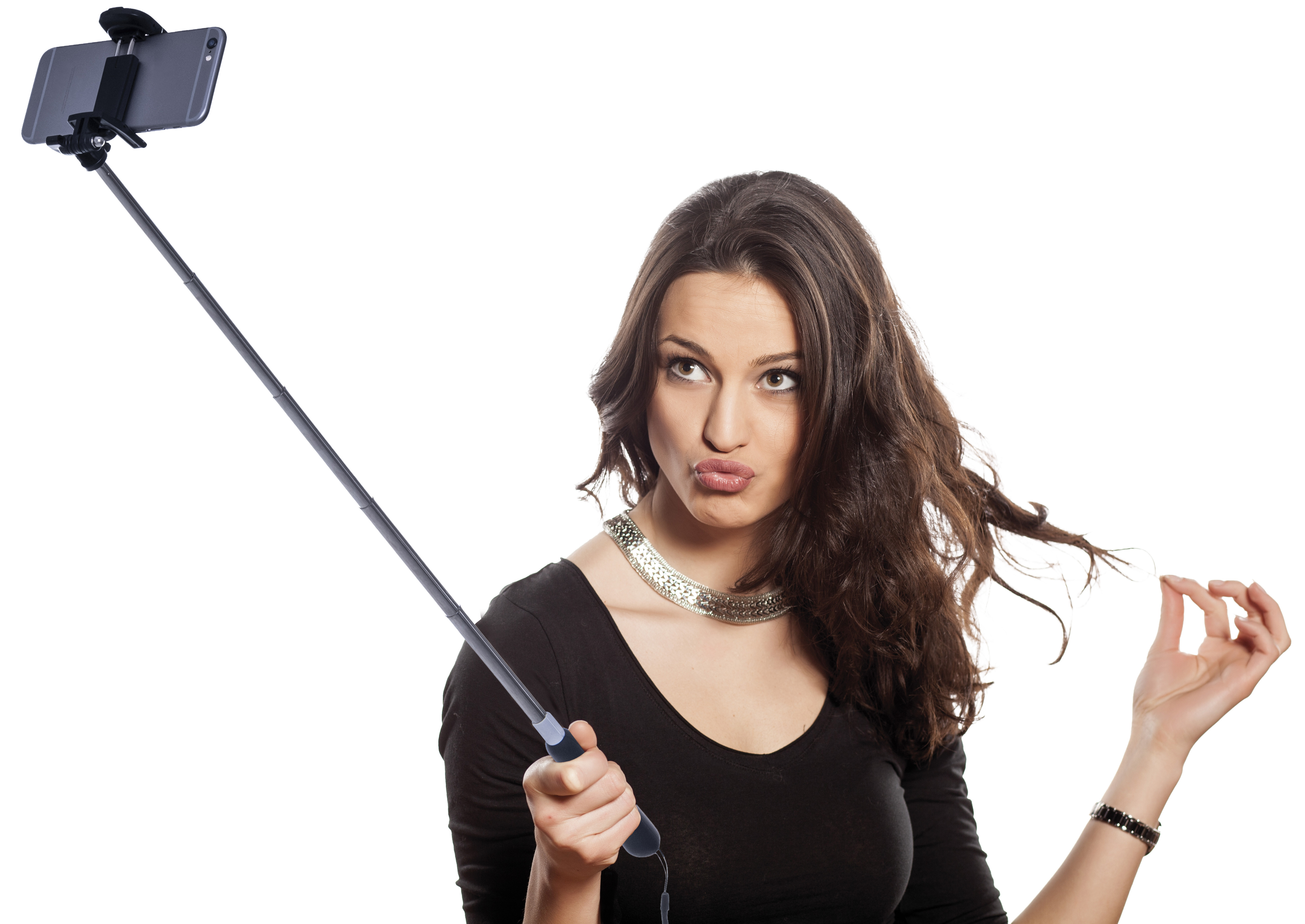 Look at her. She is woke as fuck. Not only is she unaware of the world around her but she thinks duck face is still a phenomenon. This is important because 2016 was the year we learned to live out loud on social media while completely avoiding the real world. We're directly blaming you, millennials. You're ruining everything. You didn't vote, you mistake social media as activism, and you vape. Jesus, stop vaping.
Stop living for yourself and start living for the people around you by giving them the gift that allows them to live for themselves. We know this is taking a brave step outside your comfort zone but the good news is you'll never have to look at them again. Retreat inward. Retreat into yourself. Surround yourself with opinions that compliment your own. Let the selfie stick become an extension of your body and long live the new flesh.
REAL LIFE. REAL NEWS. REAL VOICES.
Help us tell more of the stories that matter from voices that too often remain unheard.