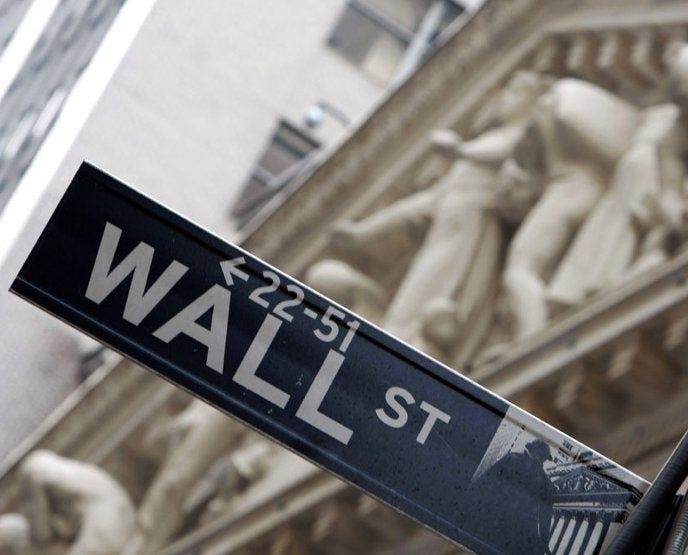 One of Wall Street's classic modernist designs, the leveraged buy-out (LBO) allows for small, private firms to purchase and take control of enormous corporations, generally with non-existent money (i.e., with billions in incurred debt). Ideally, the firm conducting the LBO uses its newly-won control to improve the performance of the corporation (which, in theory, is good for the greater economy, thus justifying the existence of the LBO in the first place), and to pocket fortunes in both administrative fees and in the presumptive profits of the leaner, more efficient enterprise.
As The Economist reports, the global economy's recent implosion has rattled and divided the LBO community, some of its members urging a collective deep breath and others pressing for yet more deals.
IN FINANCE, as in Greek tragedy, one of the commonest pairings is between hubris and sheer, toe-curling folly. In the boom years of 2006-07 nothing, it seemed, could constrain the leveraged buy-out (LBO) industry. In 24 months it pulled off deals with an enterprise value of $1.4 trillion, the equivalent, after adjusting for inflation, of about a third of all the buy-outs ever done. Thanks to the credit crunch, buy-outs have since become scarce: so far this year only $131 billion of deals have been announced, according to Dealogic. Yet those expecting private-equity executives to be cowering in fear of retribution will be disappointed. The mood remains one of almost hypnotic confidence.

Is this justified? On June 26th Chrysler, an American carmaker bought by Cerberus, a private-equity firm, in one of the highest profile deals of last year, felt obliged to deny it had filed for bankruptcy. Banks are selling loans made to LBOs at big discounts, reflecting wider fears of default. Other "mega-deals" that had not quite closed before credit markets froze last summer are suffering from a collective loss of nerve. Shareholders of Clear Channel Communications, an American media firm, will on July 24th vote on a revised offer with a lower price and debt level. The bidders for BCE, a Canadian telecoms operator, are still haggling over terms with their reluctant banks....

Though demoted, in 2007, from the largest to second largest LBO of all time, the 1988-89 leveraged buy-out of RJR Nabisco by Kohlberg Kravis Roberts (KKR) remains the most famous of these notoriously complicated deals. Adjusted for inflation, the deal was worth an estimated $42.8 billion in 2006 dollars; as it neared completion, F. Ross Johnson, RJR Nabisco's CEO, found his face on the cover of Time Magazine underneath the headline, "A Game of Greed ... This man could pocket $100 million from the largest corporate takeover in history. Has the buyout craze gone too far?"
• Barbarians at the Gates, by Bryan Burrough and John Helyar, 1990 (excerpts).
Johnson's three rules of Wall Street: "Never play by the rules. Never pay in cash. And never tell the truth."

* * *

At 8 a.m. on February 9, 1989, Henry Kravis opened the floodgates for a torrent of money. That morning, Drexel Burnham Lambert delivered $5 billion worth of checks -- the bridge loan it had promised. Kohlberg Kravis Roberts transferred $2 billion from its own bank account to RJR Nabisco's. Manufacturers Hanover Trust Co. gathered $11.9 billion from banks throughout the world and deposited the loaned money into an escrow account for Kohlberg Kravis.

It totaled $18.9 billion, the amount needed to pay the cash portion of the buyout. It was the biggest river of money ever to course through the U.S. financial system. The Federal Reserve Bank couldn't wire money in amounts over $1 billion, so the banks moved it around in increments of $800 million to $950 million. The flow was so big it made U.S. money-supply statistics temporarily bulge as it roared through the system.

A thirtieth-floor conference room at Dick Beattie's firm, Simpson Thacher & Bartlett, was packed with 200 lawyers and bankers, acting as a financial Corps of Engineers. They carefully monitored the river, seeing that tributaries entered and locks opened at the right times. By 10:45 a.m. it was over. The money had changed hands, and so had the ownership of RJR Nabisco.

Johnson officially resigned that day, pulling the chord on his $53 million golden parachute. His fanciest Gulfstream jet yet, ordered before the LBO battle, flew him to Jupiter on its maiden voyage. Johnson released a final statement before leaving: "The process we commenced last October has benefited the company's shareholders and has proven the financial strength of our varied businesses."

Yet in the world's greatest concentration of RJR shareholders -- Winston-Salem, North Carolina -- they weren't thanking Johnson even as the money gushed into town. No sooner had Kravis won than signs began popping up: "Good-bye Ross, Hello KKR." Nearly $2 billion of checks arrived there in the late-February mail. Now, more than ever, Winston-Salem was "the city of reluctant millionaires." The river of money had washed away the last of RJR's stock. Local brokers and bankers who managed people's money got calls from distraught clients. "I won't sell my stock," more than one sobbed. "Daddy said don't ever sell the RJR stock." They were patiently told they had to. They were told the world had changed.