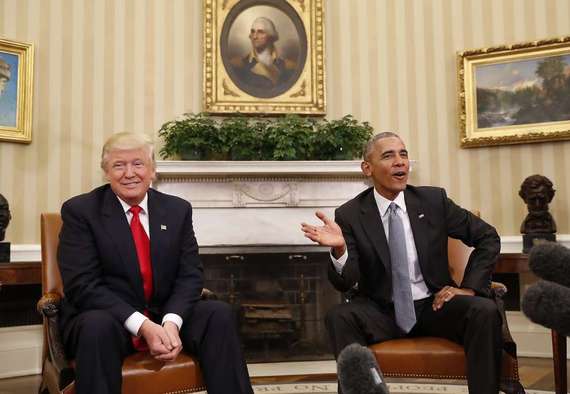 In 1984 I was a young man just launching my career when I had a unique experience. I got to work with Donald Trump.
At that time, Atlantic City was one of the most visited places in the country, and the Daily News decided to run a special Sunday section about the city's rise in popularity. I oversaw the project and was responsible for contacting all the casinos and hotels. From the start, I encountered numerous difficulties, as most of the hotels were mired in bureaucracy and we were unable to schedule interviews or arrange for photo shoots.
Then I called Donald Trump. Mr. Trump gave me complete access to his hotel and casino and he and his staff were always readily available to help us. Thus, most of the piece focused on the Trump Plaza, as other hoteliers were unable to meet our deadline and in some cases, never responded to us at all. After the piece ran, I was contacted by outraged hotel owners and casino operators who had originally rejected my calls, asking me why they were not featured in the piece.
My encounter with Donald Trump is a story I've told for years about running an effective organization, no matter what type of business. If President-elect Trump brings this efficient no-nonsense approach to Washington, it will be a welcome relief to the endless red tape Americans have been subjected to for too many years. I voted for Hillary Clinton, but based on my business experience with Mr. Trump, I truly hope (like many of the people who voted for him) that he will really "drain the swamp" and curtail the bureaucracy that plagues our government.
Donald Trump has won the presidency in a country torn by divisiveness. Protesting a Trump presidency before he has even been inaugurated accomplishes nothing more than useless rancor and dissent. It neither dismantles or builds anything and promises nothing other than more polarization.
Although I am a democrat, first and foremost I am an American. We are facing a seminal moment in American politics and for people to wrongly assume that Trump supporters are all racists and misogynists is to be more intolerant and myopic than the people they are condemning. Many are still stunned that Donald Trump won the election, but they fail to see the public's disgust with the machinations of Washington.
President Obama has launched this transition by displaying grace and dignity, and so has Donald Trump. Let's afford President-elect Trump an opportunity to serve and govern before we condemn him for actions he has not yet taken.
I believe America is already great, but the country is far from perfect. If Donald Trump says he can improve our economy, repair our cities and fix our health care and infrastructure, then let's give him a chance to make good on these promises.
Calling all HuffPost superfans!
Sign up for membership to become a founding member and help shape HuffPost's next chapter