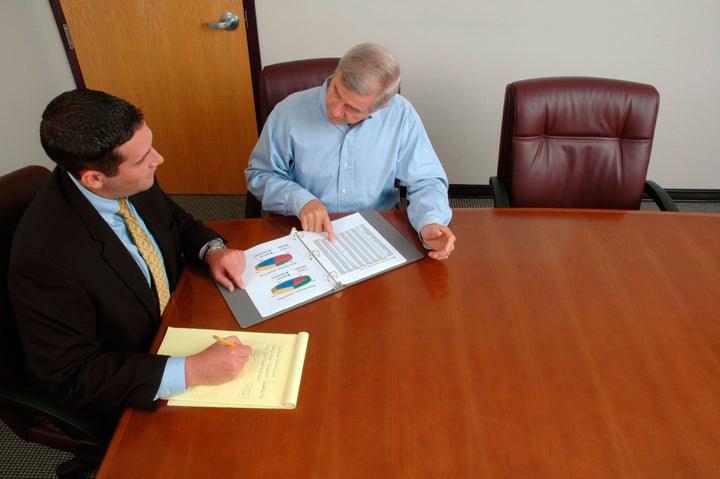 Diane, an employee in a professional services firm, had been going head-to-head with someone she was managing. The situation had escalated to the point where the two were barely speaking. The partners at the firm hired a coach for Diane to help her learn how to resolve conflicts better and to encourage her to attend more networking functions. Networking events helped the company with new business and she needed to step up to the plate.
The management team had clear objectives for Diane: improve the relationship with her subordinate and become active in networking. Ideally, she would also contribute more in management meetings.
Diane worked hard with her career coach to address these issues. The highest priority was fixing the relationship with her direct report. Diane was given tools to break their negative cycle, for example, saying something positive to her direct report and catching the person doing something right. Diane was encouraged to be upfront with the direct report by letting the person know that Diane was getting coached to improve her management skills. Things were headed in the right direction and her direct report even acknowledged to the partners of the firm that Diane was trying.
The coach continued to monitor their situation and moved to the next issue -- networking events -- an area in which Diane had a lot of anxiety. The coach helped her by role playing and shortly thereafter, Diane decided to get her feet wet by attending an upcoming networking event at her bank. Afterwards, she felt she had done very well. The role playing had given her the confidence to break into groups and introduce herself and her company's services.
Because she was feeling more confident, she made it a point to contribute more in the quarterly management meeting, without even being coached to do this.
After the six week coaching engagement ended, the management team met with her coach. The coach was expecting to hear positive feedback on Diane's progress, however, no one was willing to acknowledge her efforts. The coach asked if they had noticed she had been speaking up in management meetings. They acknowledged that she had, but were skeptical that it would continue. The coach asked what they thought about her attending that networking function. Their response was that the event was small and not at the scale they thought appropriate. Well, surely they would give her credit for repairing the relationship with her subordinate. Unfortunately not, because they felt she shouldn't have let the relationship deteriorate to the extent it had. To sum it up -- she was given zero credit for all the efforts she made. Even though she had met the objectives that were established at the beginning of the coaching assignment, as far as the partners were concerned it was too little, too late. Diane was fired.
Diane was flabbergasted by their decision given the progress she had made. It was a case of senior management just going through the exercise of getting her coached, even though they had already written her off. This is, unfortunately, very common in the business world. People get frustrated with a co-worker, boss or subordinate and are no longer open to any changes they are making. It's important to give people the benefit of the doubt even if they've been resistant to change. Any change in the right direction, even a minor one, should be acknowledged.
Regardless of who you may have an issue with, be sure to address it before the situation becomes irreparable. Withhold final judgment until the person has an appropriate period of time to try and make changes. Always come from a mindset that you want the situation to ultimately be a positive one. Remember that both of you need to change. If you change your attitude in order to give the other person a fresh start, then you can both move forward with a clean slate.
Calling all HuffPost superfans!
Sign up for membership to become a founding member and help shape HuffPost's next chapter