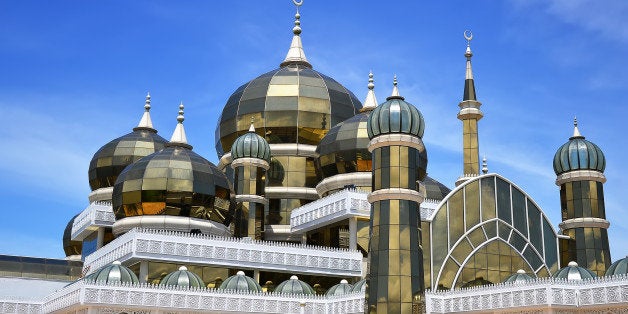 If I know one thing as an author, it is this: fiction has a unique way of breaking stereotypes and showcasing the naked truth in more ways than one. In my book Brick Walls: Tales of Hope & Courage from Pakistan, I use every story to advance a non-stereotypical agenda. Yes, it has oppressed Muslim women, but they rise to challenges and break free of their oppression. True, there is a terrorist, and even mention of the Taliban, but accompanying those men are others who possess amazing courage and hope for a better future. Bottom line: as an author, I know how important it is to change mainstream media narratives and tell our own stories.
So for those who are looking for a holiday book list with a difference, here is one about Muslim cultures and people, how they really live, what struggles they have, and what their hopes and dreams are.
Brick Walls is just one of a smorgasbord of delicious bookish treats about Muslims around the world. All these books will help you learn more about the contemporary Islamic world mostly by surprising you and breaking down your preconceived ideas. And perhaps along the way you'll find some new authors you've never read before.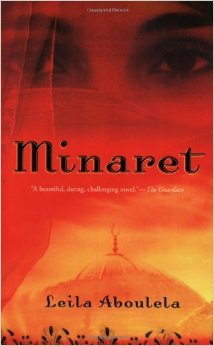 Minaret by Leila Aboulela. A young woman exiled from her home in Sudan invents a new life in London that is unexpectedly more spiritual and less privileged. Stereotypes broken: all Muslims are devout, all Muslims are Arab, Muslim women are docile.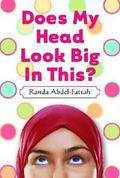 Does my Head Look Big In This? By Randa Abdel-Fattah. A sixteen-year-old Australian Muslim makes the decision to start wearing the hijab and everyone from family to teachers has a reaction (mostly negative). Stereotypes broken: hijab is forced upon Muslim women, all devout Muslim women wear the hijab; Muslim kids in western societies are forced to choose between two cultures.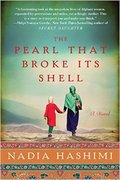 The Pearl that Broke Its Shell by Nadia Hashimi. In Kabul, a girl adopts the ancient custom of bacha posh, which allows her to dress and be treated as a boy until she is of marriageable age. Stereotypes broken: Afghani women are some of the most courageous and intelligent in the world; Khaled Hossaini is the only writer taking on Afghani issues with honesty and beauty.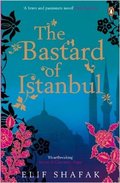 The Bastard of Istanbul by Elif Shafaq. A vivid and colorful tale of a family set in both Turkey and the United States. Stereotypes broken: Turkey isn't really an Islamic country; the holocaust was the only genocide the world has ever seen.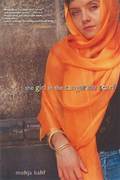 The Girl in the Tangerine Scarf by Mohja Kahf. A Syrian American girl growing up in a devout, tightly knit Muslim family in 1970s Indiana explores the fault-lines between "Muslim" and "American." Stereotypes broken: all Muslim Americans are the same; Muslims don't curse or have extramarital sex; all Muslims are Arab or South Asian.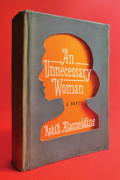 An Unnecessary Woman by Rabih Alameddine. An elderly woman lives alone in her Beirut apartment, surrounded by stockpiles of books that she has translated but never published. Stereotype broken: Women in war-torn countries think about nothing but war. Arabs are not interested in western culture or literature.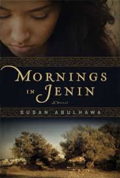 Mornings in Jenin by Susan Abulhawa. Forcibly removed from the ancient village of Ein Hod by the newly formed state of Israel in 1948, a Palestinian family is moved into the Jenin refugee camp. Stereotype broken: there is only side to the Israeli-Palestinian conflict.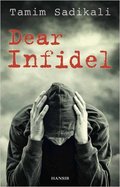 Dear Infidel by Tamim Sadikali. A tale of two British Muslim families in a post 9/11 world tells of a mix of interests, temperaments and religiosity. Stereotypes broken: all Muslims are devout; 9/11 affected only American Muslims; Islam is a monolith.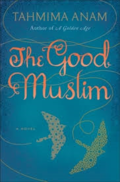 The Good Muslim by Tahmima Anam. A Bangladeshi man turns to religious extremism as the young nation witnesses upheavals like never before. Stereotypes broken: religious extremism is only for the Arab world; Muslims are a monolith; Muslim woman take a back seat in political events.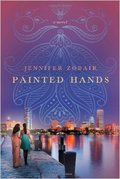 Painted Hands by Jennifer Zobair. Three ambitious Muslim women in Boston, MA juggle two cultures, high-powered careers, and unexpected men, to try to have it all. Stereotypes broken: too many to list.
Just as a reminder, this is just the tip of the iceberg. There's a host of books in the universe that portray the Islamic world in all its glory. All we have to do it look past the mainstream book lists and holiday guides to reach deeper, farther. Happy Reading!
Calling all HuffPost superfans!
Sign up for membership to become a founding member and help shape HuffPost's next chapter