UPDATE: 12:31 p.m. — The GiveSendGo site is now back online.
GiveSendGo confirmed in a Twitter statement Tuesday that its site had been hacked by what it called "malicious actors." It also said the names and emails of donors had indeed been revealed, but insisted "no credit card information was leaked" and "no money was stolen."
The site said it was investigating the breach and would be "pursuing actions" against the attack.
A right-wing Christian crowdfunding site raising money for anti-vaccine truckers in Canada was disabled in a hack attack that also exposed donor identities.
The GiveSendGo website late Sunday featured images from the Disney film "Frozen II," with Elsa singing "Show Yourself," according to saved screenshots and videos.
"On behalf of sane people worldwide who wish to continue living in a democracy, I am now telling you that GiveSendGo itself is frozen," said a message on the site addressed to "GoSendGo Grifters and Hatriots."
It also listed what the hacker claimed were donors' names, contribution amounts and email addresses.
A video on the GiveSendGo site captured by a Canadian Broadcasting Corp. reporter included scrolling text that denounced the crowdfunding site and the truckers' "Freedom Convoy" as threats to democracy.
The hack follows last week's massive leak of the names of people who donated to the so-called Freedom Convoy. Distributed Denial of Secrets said on its website that it had 30 megabytes of donor information it would make available to "researchers."
Canada's National Post reported Monday that the information contains 93,000 names, including an American billionaire listed as donating $90,000. That person's donation could not be independently confirmed by HuffPost. Most names on the list are Americans, according to the National Post.
For a period of time Monday, people attempting to reach the GiveSendGo site were reportedly redirected to "GiveSendGone."
On Monday night, the site was still down with a message that GiveSendGo was "offline for maintenance and server upgrades."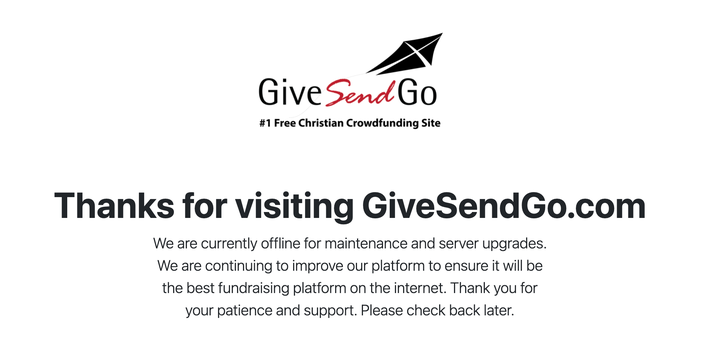 A Canadian judge last week issued an injunction blocking money to the truckers from GiveSendGo following a petition from the Ontario government that referenced funds linked to illegal activity.
GiveSendGo said in a tweet that the Canada court had "zero" jurisdiction over the funds.
GiveSendGo quickly raised some $8 million for the truckers after rival GoFundMe shut down its fundraising for the protesters when Canadian police complained the money was supporting illegal activity.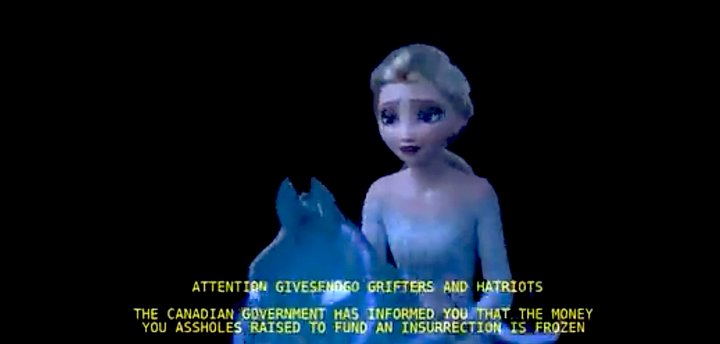 Popular in the Community