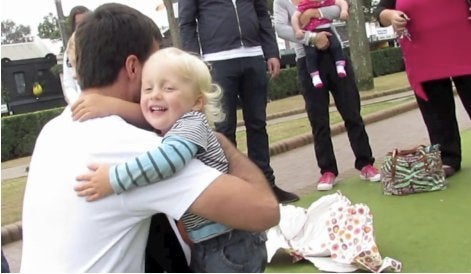 Who is a philanthropist? Anyone and everyone who gives anything -- time, money, experience, skills, networks -- in any amount to create a better world.
That is the definition used by Laura Arrillaga-Andreessen in her new book, Giving 2.0: Transform Your Giving and Our World. Her message is simple, direct, and timely. The collective challenges we face -- globally, nationally, and locally -- are overwhelming. We need to make our giving count as much as possible.
Silicon Valley's overlapping networks of technology, philanthropy, and academia showed up en masse to hear Arrillaga-Andreessen discuss the possibilities of Giving 2.0.
Jim Canales, president of The James Irvine Foundation, introduced Laura as the embodiment of "I-cubed philanthropy" -- a term he made up, in the spirit of SIlicon Valley, to capture Giving 2.0. "Like Laura, Giving 2.0 is informed, intelligent and inspired philanthropy."
At the book launch last night hosted by the university's Center on Philanthropy and Civil Society, everyone in the room acknowledged that they give. However, few of those in the room said they identify as philanthropists.
"The word is loaded, its got too much baggage, it's too exclusive," says Arrillaga-Andreessen, who wants to democratize the term "philanthropist." It has nothing to do with money, she points out. The only thing you need to have to be a philanthropist is generosity.
This generosity can come from many places. Some start in giving because of a personal experience. Others because of a terrible event or a disturbing story. Others give because of beauty. Arrillaga-Andreessen wove her own family's story in and out of her comments, reflecting on the volunteer contributions of her late mother.
In telling the story of her dad's college education she pointed out, "That generosity begets even greater generosity." Someone her dad would never know established a scholarship fund that enabled him to go to college. In return, her dad has given back his time, networks, expertise and resources so that others will benefit.
Funny and smart stories about tax returns, computer terminals, and soccer balls introduced the people who channel their resources to others through pro bono tax accounting, online giving, and giving circles. Arrillaga Andreessen uses these stories to illustrate her roadmap for moving to Giving 2.0. "It's not how much you give, it's how you give" she said. Be proactive. Strategic. Collaborative. And get out there and give.

Related
Popular in the Community