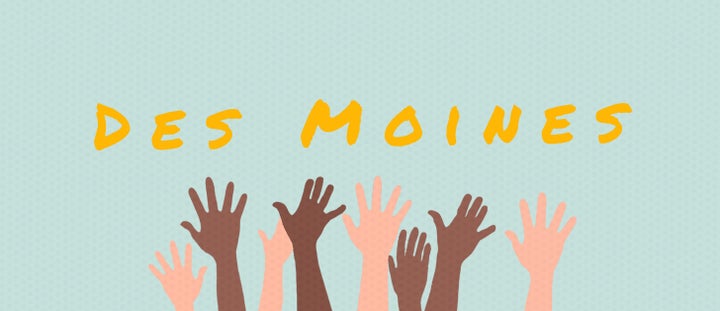 When I first started Urban Dreams, my goal was to give a voice to the voiceless. There were very few nonprofits at that time here, in Des Moines that were dedicated to help the hopeless. On the other side of the coin Des Moines had one of the highest number of nonprofit agencies per capita in the nation. But again, only a few dealt with the hopeless.
Since that time, the number of agencies dedicated to uplift and improve the social fabric has not increased. As the Des Moines metro population moves closer to one million, it is my hope and dream that we not only see the number of nonprofits dealing with the hopeless increase, but they also get the adequate funding the deserve from the city, county, state, corporations and religious leaders. It's also imperative that nonprofits like Urban Dreams have strong and vibrant board members. In recent years, one of our longest serving board members, Jim Marcovis wrote an editorial which led to a movement increasing the amount of food available for the hungry in Polk County.  This movement resulted in what is now the Hungry Free Polk County Partnership.  Here are some words from our own, Jim Marcovis:
My main thrust is that the representatives of both parties in Congress and our Iowa legislature are out of touch with the people they represent. Everything with them is dollars and they have lost the human element and how their actions effect the people.  The lack of bi-partisanship in our legislative bodies and administrations is keeping our country and state from solving the problems we face today in a positive way.  It takes them too long to act, and when they do, it's in haste without the necessary hearings and input from experts and the people affected.  Party loyalty and lobbyists seem to have sway over anything else.

Lack of immigration reform for the past two decades is crippling many aspects of our economy especially in agriculture states such as Iowa, California and Arizona.  It is inhumane the fear and suffering we have imposed on the millions of non-legal residents in our country.  Some sort of legal status that allows those without a criminal record to work and stay in our country legally would be a big boost to our economy and save billions of dollars now spent on enforcement...

We have a three trillion dollar need in repairs and replacement of our infrastructure.  We are way behind China and the European countries modernizing our facilities.  Any tax reform that lowers taxes for the rich and does away with the inheritance tax is wrong, Medicare and Social Security must be made solvent.  Our Congress doesn't work hard enough or long enough.  All our problems could receive solutions if the leadership in the Congress of both parties would put their minds to it and make their members and committees function properly.
We both applaud Huffington Post for partnering with Urban Dreams and having Des Moines be a part of the Listen to America tour.  We look forward to our forum the evening of Monday, October 9th "Hear Our Voices" where we're certain Des Moines' everyday people will have a voice.
REAL LIFE. REAL NEWS. REAL VOICES.
Help us tell more of the stories that matter from voices that too often remain unheard.