Representation matters. I'm talking about seeing yourself up there in film, TV, and stage. When we don't see ourselves reflected in art it's as if we are being told: "you're not worthy." Lately, more and more people of color are being represented (and not just by white people) on screen and stage. But what about those with disabilities, what about those that don't have a voice? How do we give a voice to the voiceless if no one will speak for them? That's why we need people like Dale Sampson and Caitlin Marie Bell, who have given a voice to those literally without one. Sam's Room created/book by Dale Sampson with Trey Coates-Mitchell and music and lyrics by Caitlin Marie Bell, Marc Campbell, and Dale follows Sam a non-verbal teenager with special needs.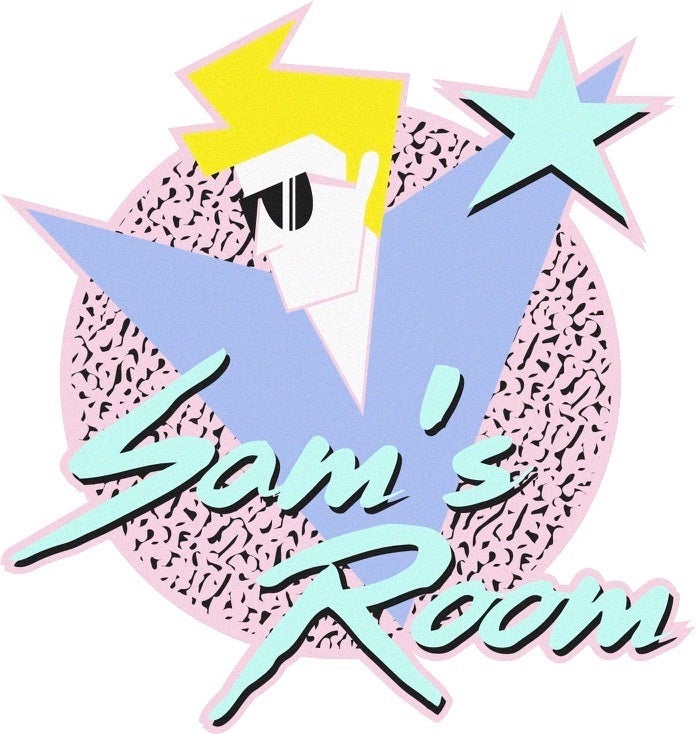 A developmental production of Sam's Room, co-produced by New York Theatre Barn and the cell, runs from November 14 - 17, 2017. Performances are at 7 PM, with an added 3 PM matinee on November 17th at the cell (338 West 23rd St., NYC).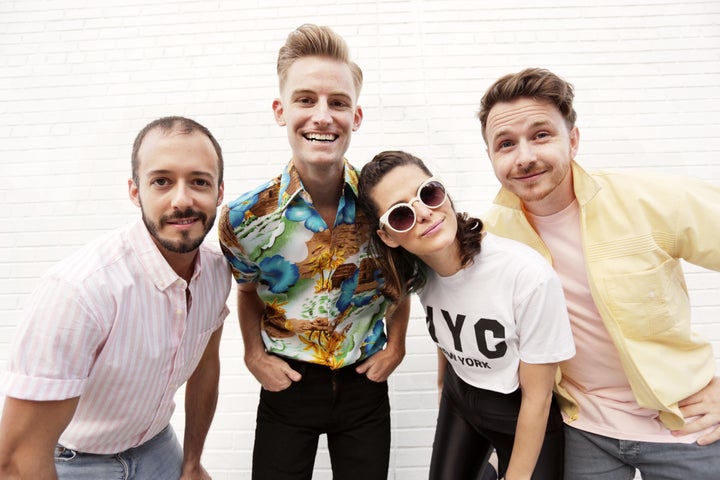 Dale and Caitlin were awesome enough to answer some of my questions about the development of their show.
First and foremost, your play Sam's Room is a wonderful read and I can't wait to see it. What was your reason for writing this story?
Dale Sampson - Thanks, Alex! My oldest sister is a speech-language pathologist and has a history working with young people with special needs. Since I was little, she would share amazing stories of bonding with these kids and families and the incredible feeling of making forward strides with them. Even the energy she had while telling the stories was powerful and infectious. A smaller reason I wanted to create Sam's Room was that I am a giant Speech and Debate nerd. I competed in high school and even won a National Championship. The longer I lived in New York City, the more shocked I was that no one was really using that stylized storytelling in professional theatre. The Speech and Debate style allows us to seamlessly show Sam's nonverbal reality, but also his inner self that the world doesn't get to see.
What type of research went into the making of this show? Is it based on a real person?
D.S. - The research for this project will never end: our top priority is to tell Sam's story with the utmost respect and sensitivity for real Sams and their families. Each of our team members has either a personal or professional connection to the world of the differently-abled community. A focus of ours has been to continue conversations with as many parents, families, and professionals as possible. The show is not based on one person's story, but many stories of real teens who are nonverbal who finally find a way to communicate.
What was most challenging for you when tackling this topic?
Caitlin Bell - One of our biggest challenges with this show has also become one of our greatest joys; to create an environment where our audience, and particularly families of the community we write about, leave feeling uplifted, empowered and accurately and positively represented. We strive to create an atmosphere of support, conversation, and community first and foremost.
What do you hope people will walk away with after seeing Sam's Room?
D.S. - We want to inspire kids like Sam, their families, and the people who work with them. If we can do that, we can inspire all of our audiences. People like Sam have the capability to do more than is oftentimes expected of them. Even though someone may physically struggle or is not able to speak, there is a person that lives within that has feelings, emotions, and ideas to share with the world. Always assume capability. We never want anyone to underestimate the power of the person who lives inside the body.
In a world where there is little representation for people with disabilities in the arts you have essentially given a voice to the voiceless; what's the next step for Sam's Room?
D.S. and C.B. - This story is about empowerment. We strive to give strength to those who may struggle to find it. Empowering a group of people who struggle to communicate their every thought is a rewarding and enlightening experience. The reality is, we all struggle to communicate and to express our thoughts and emotions clearly and healthily. Our show takes place in 1998, but today, most of us communicate with the click of a button every five minutes. It is easy to take these advantages for granted. We hope to expand Sam's Room from a show into a community. We strive to partner with teachers, families, non-profits, educational programs, organizations, and schools. There is limitless power in the human voice. Let's use it for good.
Follow Alex on Twitter and Instagram @AlexFChester
Related
Popular in the Community