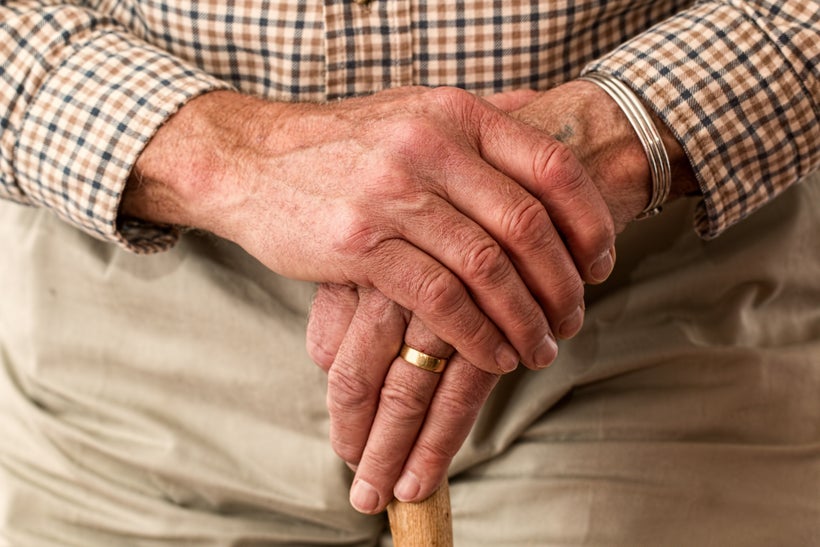 It can be hard to see your parents get older, particularly as they begin to decline physically and mentally. During this time, their need for help can also create unexpected stresses and financial challenges for you and your family. For aging parents and their adult children, talking about big financial issues like retirement savings, estate plans and health care wishes can go a long way toward reducing misconceptions and easing family tensions, but where do you begin? To help you get started, here are a few considerations that can help all members of your family breathe easier.
As a financial advisor, I find many of my clients can run into serious financial difficulties while caring for their parents. The first thing I advise them to do is make sure they are protecting their own financial security. A proactive plan that ensures you are saving enough for retirement while supporting your parents could help you avoid disruption and hardship down the line. Of course, you want to be able to help your parents however you can, but it's important to understand, based on your capacity, how long and at what level you can provide that support. Stay focused on your retirement-savings strategy and other savings goals. It's also crucial to understand what your parents have available in terms of benefits and savings.
Many of my clients put off talking about their finances with their parents because it can be uncomfortable. After all, as children, we're taught to not question our parents. For decades, they have been the ones providing and dispensing advice, and reversing those roles can be trying for everyone. This is why framing the conversation effectively is important. One common entry point to start the discussion is to ask your parents for advice regarding your own retirement and long-term care needs. As they provide you with feedback, you can start to discuss their future plans and their savings.
Once the topic is open, you can begin creating a profile of their finances. Find out what their benefits are and whether they're currently receiving all of them. Ask them for insurance records as well as medical and financial documentation. Make sure you have contact information for their advisors, such as an attorney or an accountant. It's also important that your parents' estate is in order as this can reduce the burden on you when they can no longer take care of their finances and household matters. The more facts you have regarding their finances, the better equipped you'll be when they can no longer care for themselves.
In some cases, you may not have the option to have in-depth discussions with your parents on these matters. For instance, if your parent's health deteriorates quickly, you or a trusted ally will need to be given the legal authority to make financial and health decisions for them.
Documents — like a power of attorney — can be especially important as they allow a proxy to make financial decisions on another's behalf when he or she becomes mentally unable. Unfortunately, I've worked with clients whose family members did not have a power of attorney in order, causing unnecessary stress and panic as a result. For instance, let's say dementia gradually affects a parent to the point where they are unable to remember what they have or where their records are kept. This could ultimately lead to the expense and necessity of getting the court involved to allow someone else to take over.
Other documents, such as a living trust, allow a proxy to manage your parent's estate under similar circumstances. In addition, a living will or advance health care directive sets out what kind of care your loved ones want to receive if and when they become ill or incapacitated. These are just a few examples to help ensure you can assist your loved ones when a medical or financial need arises.
Understand long-term care options
When your parents can no longer care for themselves, it might also be time to consider long-term care (LTC) options. Do they plan on moving? Will they want in-home care when the time comes? Do they have medical needs that require skilled nursing or memory care? The answers to questions like these will help narrow down the right options.
The costs for assisted living and skilled nursing homes can vary widely depending on location, the facility and the level of services and care required. LTC insurance can cover you for a fixed amount for assisted living, skilled care and, in some cases, in-home care, but it may not pay the total cost incurred depending on the policy purchased and necessary level of care. Some policies offer lifetime coverage, while others provide coverage for a set number of years or for a total benefit amount. There's also more to consider beyond traditional LTC options, including hybrid policies, which are growing in popularity. Certain life insurance policies offer LTC options you can attach to your policy. Prices for all, of course, will vary, so it's wise to shop around. Remember that your premium will depend on a number of things, including your health and age — and with most insurance offerings, the longer you wait, the higher the premiums may be.
It's also important to note that U.S. veterans could qualify to receive long-term care support through the U.S. Department of Veterans Affairs. Eligibility is based on a handful of financial and other factors that can apply, including the need for ongoing treatment, personal care assistance or availability of service in one's location. To learn more, check out the U.S. Department of Veterans Affairs website.
Get help from professionals
On top of assisting you with the right care options and benefits, working with a financial advisor can help you find other potential sources of income. For example, if you're helping provide for your parents financially, you might qualify for federal income tax benefits. An advisor can connect you with a tax professional who can help determine your eligibility to claim those benefits.
Remember, creating a proactive plan that meets your needs and those of your parents can help you manage a difficult financial situation with minimal disruption. Above all, as you move forward taking responsibility from your parents, the most important thing you can do for yourself is learn from your parents' experiences. Having conversations and setting up your own legal directives early on can make the process that much smoother down the line for your children.
Holly Kylen is a Registered Representative and Investment Advisor Representative of, and offers Securities and investment advisory services through Voya Financial Advisors, Inc., member SIPC. Neither Voya Financial Advisors nor its representatives offer tax advice.
REAL LIFE. REAL NEWS. REAL VOICES.
Help us tell more of the stories that matter from voices that too often remain unheard.
This post was published on the now-closed HuffPost Contributor platform. Contributors control their own work and posted freely to our site. If you need to flag this entry as abusive,
send us an email
.