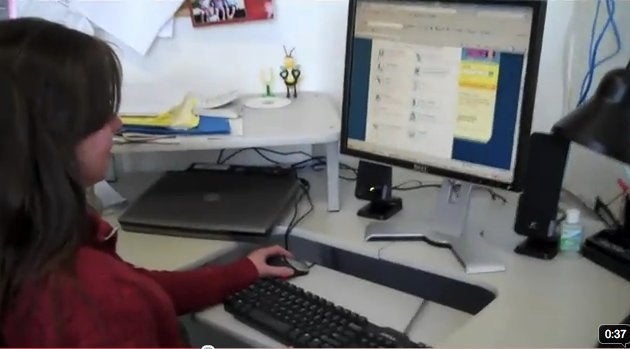 Today, as HuffPost and AOL unite to launch the Huffington Post Media Group, we're celebrating by making a statement about the importance of giving back and helping others.
Led by HuffPost Impact -- The Huffington Post's section devoted to service, causes, and volunteering -- every HuffPost section is featuring a group or individual who is taking action and inspiring others during these pressing times. Like the rest of the world, our hearts and minds are also focused on Japan, and we've created a resource page for everyone wishing to support the emergency relief efforts.
Additionally, we're thrilled to announce that Biz Stone, co-founder of Twitter, is joining the Huffington Post Media Group as Strategic Adviser For Social Impact. Stone will help the company to create innovative social impact and cause-based initiatives.
AOL/Huffington Post Media Group has also issued a 30-day Service Challenge to every one of its employees worldwide, encouraging them to give their time to charities in their local communities and organizing volunteer events in 16 cities.
We hope you'll join us in utilizing the power of online journalism to help people get involved, work together, and bring about real change.
Pro Bono Net is a national nonprofit organization based in New York City and San Francisco that works to increase justice for poor and underprivileged people who cannot afford legal help. Since its inception in 1999, Pro Bono Net has developed several innovative online tools that provide legal information and assistance directly to the public, in addition to connecting lawyers and legal nonprofits with pro bono opportunities.
According to Pro Bono Net's Executive Director Mark O'Brien, Family Law is one of the biggest areas of need addressed by the organization.
"The reality is that in the family law area, which is an area of crushing need…there is such an overwhelming demand on the case load ... people who are just seeking a divorce or help in a family law matter are very unlikely to get help," he said in a phone conversation from his New York office.
In 2010, Family Law was the most popular topic on Pro Bono Net's LawHelp Interactive service, which helps people without lawyers fill out court forms and other legal documents. Two thirds of the nearly 215,000 documents completed using LawHelp Interactive in 2010 were in the area of family law, which includes divorce, child custody, child support, and domestic violence.
LawHelp, another Pro Bono Net site that helps low income people find free legal aid programs within their communities, offers a live chat service to assist users in finding information they need on the site. Thirty percent of people who used the service reported that family law was the reason they came to the site.
Pro Bono Net's other programs--Probono.net and Pro Bono Manager--are designed to help connect law professionals, students, and legal aid advocates with opportunities to get involved and volunteer their services. Pro Bono Manager is a web application designed to increase law firms' pro bono management capability.
"The courts are flooded and legal aid programs, even where their mandate is to provide services for income eligible people, are turning away probably seven out of every nine people coming into their office who are eligible for help," said O'Brien. "Our work has been focused on how we can use technology and collaboration to give this community new tools to provide their core services better, faster, and more efficiently and to provide these tools for the two thirds of the population who previously they had no ability to help."
WATCH: