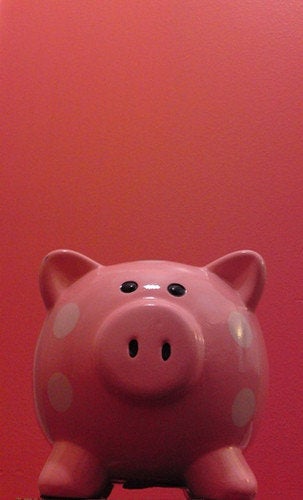 Individual giving to charity is certainly easier these days. Support for the famine victims in Somalia is only a few clicks or a text message away. But more convenient giving does not necessarily translate to better or more sustained giving.
Giving circles bring individual givers together to collectively identify and support the charities and causes of their choice. The benefit of a giving circle is that small amounts of money are pooled to make much larger investments for greater impact, and group intelligence is leveraged to make smarter giving decisions.
The giving circle is not a new concept. The approach has its origins in mutual aid societies which date back hundreds of years. Examples include trade unions and the Freemasons. Currently it is estimated there are over 400 giving circles in the United States alone. According to one study in 2006, giving circles are active in 44 U.S. states and 40 percent (160) of them surveyed have together raised $88 million since their inception.
Today giving circles no longer need be place-based (which requires significant organizing efforts), thus enabling individual givers to collaborate from anywhere in the world using online platforms.
One organization which is spearheading a drive to motivate a new, younger generation of givers through online giving circles is the One Percent Foundation. Givers are asked to donate one percent of their annual income or as little as $6.25 per month as part of a distributed, virtual giving team.
Such giving levels are affordable for even many struggling students. And the team approach better engages the donor and encourages a culture of giving.
According to the One Percent Foundation's CEO, Daniel Kaufman, the circle giving model gets away from "flashes of giving."
"By asking participants to set up small monthly recurring donations and regularly engaging the community in grant making education and decision-making, the One Percent Foundation model is intended to foster and support sustained and thoughtful generosity."
He goes on the explain there are three main barriers to giving among millenials which the One Percent Foundation is designed to address: "1) they think they can't afford to give; 2) they don't know where to give or how to go about determining organizational efficiency and impact; and 3) they don't think they can achieve impact with their small donations."
Says Kaufman, "what I love about OPF is that the outcome isn't predetermined. It is truly a crowdsourced grant making process."
Giving circles are likely to be more appealing to a younger generation of givers who are less interested in institutional giving and rely more heavily on online social networks for decision-making.

One Percent Foundation circles allow each individual in the circle to decide how much they will give. Once a group has formed they decide on core issues and accept recommendations for recipients. After a vetting process the group votes and makes a donation directly to the winning charity.
One Percent Foundation circles are typically comprised of as many as 200 people and on average individuals give slightly more than $300 per year each. The largest Foundation circle has 250 people and gives 4 grants a year at an average of $17,000 per grant -- not a small sum for a small nonprofit and comparable in size to grants provided through many private foundations.
Since its founding in 2007 the One Percent Foundation has raised approximately $180,000 and its member base has been growing exponentially.
What is Kaufman's grand vision?
"OPF wants to empower Millennials to have a voice in the funding space so that they can fund the ideas, organizations, and innovation that they are passionate about. We would love for Millennials to think about giving as part of their civic portfolio. Just as someone feels an obligation to register to vote when they turn 18, OPF wants people to give back when they start earning an income for the first time."
When you do the math the impact of a universally adopted 1 percent giving standard could be quite significant. If every American between the ages of 18 and 39 gave 1 percent of their income, $16 Billion could be raised and donated annually. This is five times the amount the Bill & Melinda Gates Foundation -- the world's largest -- gives in a single year.
The One percent Foundation boasts that less than 5 percent of its initial members drop out of a giving group once signing up. According to Kaufman even those who stop giving through the Foundation often remain active with its programs and events.
With this kind of early success Kaufman may yet get his wish to motivate and cultivate a new generation of givers who don't need millions or billions to become active philanthropists. Move over Mr. Gates...
Related
Popular in the Community