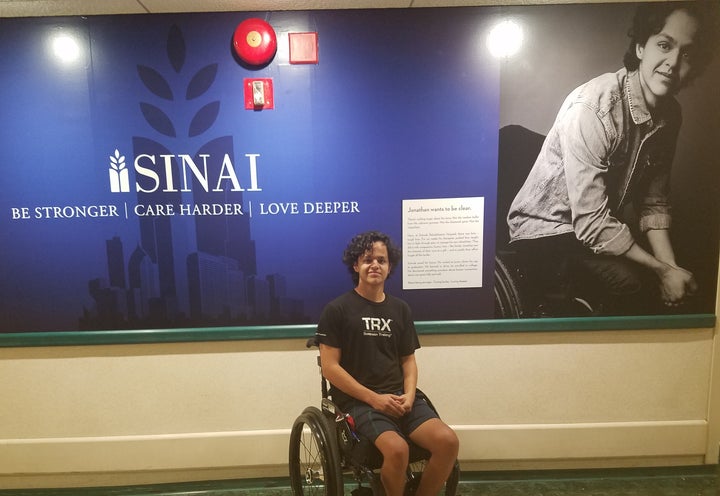 On April 10, 2016 our 18-year-old son, Jonathan Annicks, was the victim of a random shooting. Jonathan was a senior at Walter Payton College Prep High School in Chicago, one of the top 100 schools in the nation. Like every senior, Jonathan was looking forward to prom, his senior luncheon and graduation. He was in the throes of track season, projects, hanging out with friends, and spending time with his girlfriend, Cynthia. No one knows why it was him — he's a good kid, from a good family, with an excellent education who has never been in serious trouble a day in his life. Mistaken identity? Gang war? Gang initiation? Who knows. The shooter remains at large and may never be caught.
Jonathan was born in Berwyn, IL, five weeks before his due date. He came into the world at a whopping 5 pounds 3 ounces. He was perfect. He was a car fanatic from an early age. He could tell you the make and model of any car on the street by the age of three, at which time he could also spell and write his full name. Throughout elementary school he consistently made the honor roll, and in 8th grade he received the President's Award at graduation. He was one of only two students from St. Pius V School to be accepted into Walter Payton College Prep. Through the years, Jonathan did a myriad of sports — he swam, boxed, played soccer, flag football, baseball, track, cross country and then found his true love: floor hockey. Jonathan has always been very competitive and good at whatever he does in life. He has always been an impressive human being --adapting and learning quickly to his environment.
The afternoon before the shooting, the family was all together at an exhibition ice hockey game in which I, his mother, and his 16-year-old brother, Joshua, played with close friends. After the hockey game, we tailgated in the parking lot, stayed to watch the Chicago Wolves hockey game and then went to eat as a family. After dinner, Jonathan and Joshua drove Cynthia home while Dad, Mike, and little brother, Jacob, and I came home. As we always do, we instructed the boys to be careful and to come straight home. They got home at about 12:15 a.m. Once everyone was in the house Mike and I said good night and went to sleep. About 30 minutes later, Jacob, slammed the door open in a panic and screamed "SOMEONE JUST SHOT JONATHAN!" That was the moment our lives changed forever.
We will never forget running out into the night to see our first born laying half in and half out of his brother's car. The confusion set in. Why was he outside? The neighbors, hearing the shots and coming out of their homes, were hysterical seeing the child that they've known since his birth laying on the ground. Eight shots were fired in total — but just one bullet tore through Jonathan.
The ambulance was on the scene in less than 20 minutes. Mt. Sinai Hospital trauma center was only five blocks away, and I rode in the ambulance with him.
In the ER, Dr. Sambo came in to tell us the prognosis. She told us that Jonathan's spinal cord had been cut completely. That one bullet had entered my son's left shoulder, crossed through his body, hit his left lung, shattered and severed his spinal cord, then hit the right lung and landed in the soft tissue of his armpit. She also told us that our Jonathan, our perfect baby boy, was paralyzed and would never walk on his own again. Yet he was somehow alive and that was ALL that mattered. We weren't planning a funeral, we were just trying to figure out what the next steps were to get him better.
The days that followed were a complete blur with nurses and doctors and visitors — visitors came every day at all hours of the day NON STOP. It was a constant stream of people coming to show their love and support for a boy that in some cases they'd known since birth. We were truly blessed. Two weeks later we were ready to move to Schwab Rehabilitation Hospital. He was transferred on a Monday. Tuesday morning bright and early, Bran Dea his Occupational Therapist was there with a wheelchair and a transfer board and so Jonathan's new life began. Therapies were hard, but he learned quickly — he had to.
During those weeks at Schwab, friends suggested a Plumfund account. They wanted to show their support financially and forced us to focus and get it set up. Through Facebook our friends shared the link, and in turn friends of friends, strangers, people of all walks of life donated. It grew. They knew before I did that we would need money for medical expenses and other necessities for Jonathan and his care. At the end of the day, he is only 18 and his needs are going to have to be met for years and years to come. The media started printing articles, airing television interviews, and posting online stories — stories that have traveled around the globe to kind strangers who've offered kindness and generosity with their donations.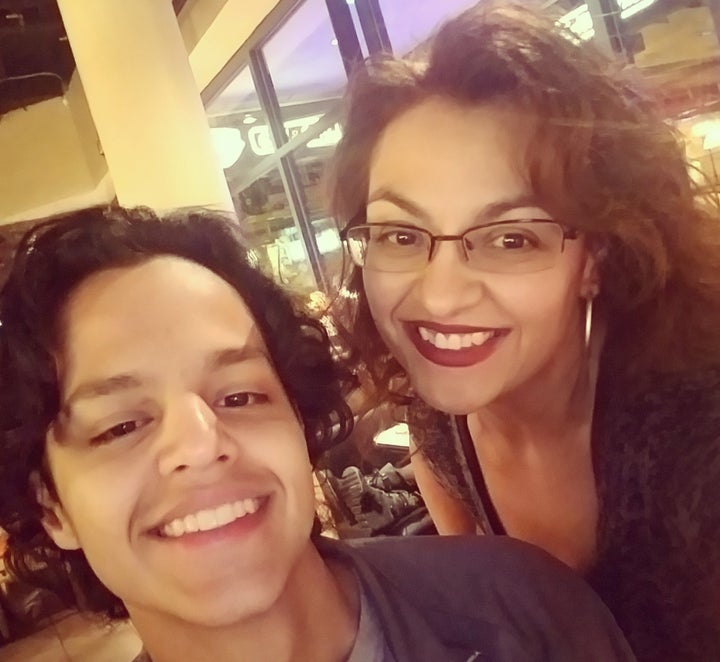 Jonathan's life is drastically altered. Simple things like showering whenever he wants to are impossible without help. Getting in and out of the house without being carried or him "bumping" up the stairs are impossible. Some of this can be helped with home modifications. Aside from these home and care needs, Jonathan has medical needs. Jonathan is currently doing physical therapy at the Rehabilitation Institute of Chicago. He was measured for braces to help him stand, but due to our private insurance, the braces aren't covered for him. Those braces alone cost $23,000. Expenses for disabled persons are extraordinary.
Thanks to the wonderful aides, nurses, and especially the loving doctors, one in particular, Dr. Ray Lee, Jonathan was able to attend his Senior Prom, of which he and Cynthia were voted Prom King and Prom Queen. He attended his Senior Luncheon and most importantly he attended his High School Graduation. Jonathan is now a Freshman at DePaul University. The ultimate goal is for Jonathan to be independent. One day, like everyone, he wants to have a career, find love, get married and have children of his own. This injury does not define who he is -- he's still Jonathan, the same fun loving, bratty, snap-chatting, optimistic person that he was seven months ago.
Through the generosity of others -- and only through their generosity -- will we be able to provide Jonathan the support he needs to thrive and become a functioning, independent non-able-bodied individual. We are forever grateful for the people that have already found it in their hearts to donate to his Plumfund account, host fundraisers, send checks or reach out to us in other ways to try and help our family with Jonathan's goals. It shows the true meaning of hope and humanity. We have been humbled by the out pouring of love and support for our family. We thank everyone that has been touched by Jonathan's story and we are grateful for continued support so that Jonathan can live a rich and full life.
This post is part of a series produced by Plumfund, in conjunction with Giving Tuesday. In the series, we'll feature inspirational stories of giving and receiving from users and friends of Plumfund, the free crowdfunding site. You'll find one post every week in November leading up to Giving Tuesday. To learn more about this campaign or start your own, visit Plumfund.com.
Calling all HuffPost superfans!
Sign up for membership to become a founding member and help shape HuffPost's next chapter