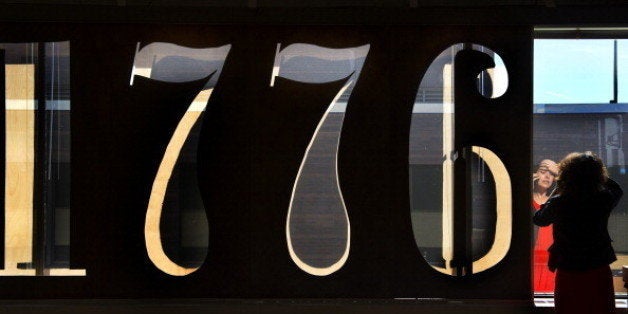 Several years ago, I was having one of the worst days of my life. After checking my bank account, I realized that I had less than $100 to my name after spending two years pouring my heart, soul and resources into trying to get my company off the ground. Day after day, I hunched over my laptop, investing everything I had into this single idea. As a first-time entrepreneur, I knew that starting my own technology company would be difficult -- especially as a woman -- but I don't think I fully understood how lonely and daunting the road could be until that moment.
Needing to clear my head, I headed to a nearby park for a brief walk. I saw a homeless man sleeping on a bench and didn't stop to think. Emptying my pockets, I found $12 and some change. All of it went into the cup lying near the man's head. I left that park with a lighter heart and clearer mind than I had in weeks.
My parents drilled a giving mentality into me from an early age -- although my younger self didn't always appreciate it. While growing up, my mother would give away my Easter eggs (travesty!); drag me to random houses to babysit for struggling families' children so she could -- I later learned -- take the parents to counseling appointments; and host our neighbors' children in our home for months on end when the family went through some tough times. Her mantra, day after day: "Always think of others before you think of yourself."
Over the years, I've learned that giving is actually one of the best medicines. When feeling sad or stressed, it can be difficult to get out of the "woe is me" mindset. Instead of dwelling on it, I recall my mother's words and use that energy to instead think about how I can help someone else. In fact, science shows that giving is good for you: according to University of Notre Dame researchers, generosity triggers the release of hormones that enhance happiness and reduce stress (known as a "helper's high" or "helper's calm"), boosts immunity, improves mental health and can even make you stronger (The Paradox of Generosity)!
I see generosity as a superpower. Everyone has the potential to tap into it and become a force for good; it brings health, happiness and meaning to life. We have the power to change our world and the worlds of those around us through the simplest acts. Imagine what could happen with a million generous acts.
After my walk through the park, I made my first calls to investors and pitched my company, GoodWorld. Today, I'm honored to work alongside a stellar team of investors and employees on a mission to make giving on social media easy, fast and fun with our #donate technology. Giving and generosity remain at the company's core; they're part of its DNA and are the reasons that, even though we just celebrated our first "birthday," we're putting $1 million on the table for #GivingTuesday and challenging one million people to help us give it away to charity.
On #GivingTuesday, we challenge people around the world to become social giving superheroes and become forces for good. No matter how, why, or what you choose to give, let's spark a movement, making generosity go viral and changing the world.
This post is part of a series produced by The Huffington Post and the 92nd Street Y, founders of #GivingTuesday, a global day of giving that will take place this year on December 1. These stories highlight the work of organizations and people around the world who are committed to giving back and doing good this #GivingTuesday.
Calling all HuffPost superfans!
Sign up for membership to become a founding member and help shape HuffPost's next chapter