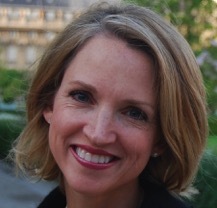 One of the most empowering and life-affirming things we can do is to give life to a voice and stand strong in our truth. In sharing our stories, we not only empower ourselves, but inspire, empower and pave a path forward for others.
In 2010, in the wake of my own personal upheaval which left me struggling to reclaim my lost voice, I stumbled upon the Afghan Women's Writing Project -- a life-affirming platform for women's voices, often silenced in the shadows of a culture that not only limits access to education and the outside world, but diminishes women's rights as equal human beings. Moved to tears at the raw beauty, vulnerability and honesty of these women's words, I reached out to their founder to see how I could help.
"Write to them, Sharon," she told me. "Respond to their poetry, prose and personal narratives." Yet even as I effortlessly responded to support them in their truth, I struggled to speak my own, as I internally battled with my own brand of fear.
"How can you be such a strong advocate for women giving life to their own voice, if you're not willing to do the same?" a new friend challenged me. "If you want to make a difference, it starts by walking your own talk."
"There is real power in story," another friend counselled me. "What if your story, your words and your truth could be used to uplift, inspire and empower others?"
I took their words to heart, and with great trepidation, I, too, began to write - my own narrative empowering me to finally step through my fear and into my truth.
Two years and tens of thousands of words later, I encountered a different challenge altogether; one that at once angered, provoked and beckoned me to elevate my voice and engage in a deeper, more impactful way.
In late 2012, my 10 year-old daughter and I each faced major setbacks that collectively provided rich fodder for introducing her to the subject of women's empowerment, global development and what it means to lead from the heart and live one's own voice out loud -- all subjects that encompass some of the deepest dreams of my heart and embody all of my childhood experiences growing up around the world.
My daughter was struggling to stand up for herself in the face of relentless schoolgirl bullying, while I was struggling to find employment after an abrupt and unforeseen layoff at the peak of my rebound career. Having re-entered the workforce only a few years earlier as a newly single parent at midlife and the midpoint of my career, the 'safe' path I always believed would be there -- the one that previously enabled me to take risks in my career -- seemed to vaporize before my eyes. I found myself at an unimaginable and seemingly un-navigable crossroad in my career.
At one critical juncture, I received news that I was 'over-qualified' and would no longer be considered for what I firmly believed was my professional safe harbor and certain path forward. Though disappointed and disheartened, more impactful than the news itself was how my daughter responded, innocently suggesting that if I was less smart...if I could in effect, 'dumb down,' it might be easier for me to find work.
I was simultaneously touched, angry and concerned as I thought about the implications of her words -- for her and the millions of women and girls around the world who have been denied opportunity and/or struggled to come into their own voice and leadership.
In the wake of these challenges, my daughter and I watched live streaming interviews with Sheryl Sandberg and scenes from Girl Rising. We talked about women's suffrage, and explored how and why women and girls are still denied equal access to education, opportunity and pay. We talked at length about honoring ourselves, our voice and our talents, and finding the courage to stand up for our selves and others, too. Most significantly, we talked about character as a catalyst for empowerment and how every female, regardless of age, culture, religious or socio-economic status, should be entitled to the basic human right to live her voice out loud and become a leader in her own life.
As I watched my daughter study my face, anxious to offer ideas to help, I soon realized that how I responded to my own challenge could profoundly impact, influence and shape how she would respond to her own. The choice was mine. The impact was ours. And out of that moment the Global Girls Project was born.
About Sharon Reed
Passionate about building bridges of understanding and empowering others to make a positive difference in the world, Sharon is the founder of the Global Girls Project -- a collaborative leadership development initiative focused on women and girls' empowerment. She also serves as a consultant on strategic economic, community and sustainable development initiatives, previously representing the City of Charlotte at the 2012 U.S.-China Energy Efficiency Forum, while working in partnership with the U.S. Department of Energy and Brookhaven National Lab on the U.S.-China Eco Cities initiative.
She holds a Master's degree in International Affairs from Florida State University and a Bachelor's degree in Political Science from Stephen F. Austin State University, and currently serves on the North Carolina State Leaders Network for the U.S. Global Leadership Coalition, a broad-based coalition of leaders committed to educating the American public and policymakers on the importance U.S. civilian-led tools of diplomacy and development, and advocating for increases to the International Affairs Budget to support these programs.
Calling all HuffPost superfans!
Sign up for membership to become a founding member and help shape HuffPost's next chapter