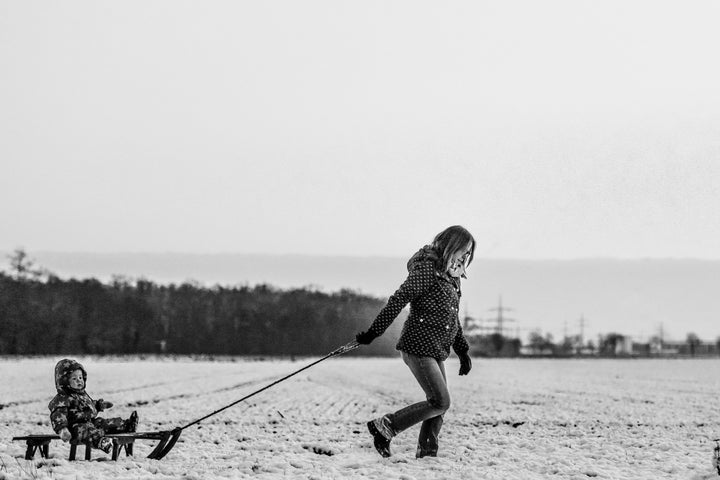 I had my first baby at the ripe age of 36 and am experiencing the joys of being a parent for the first time. I have imagined the possibility that she might glide through life, having an easier time than I did. And then it occurred to me.
What would life had been like for me had I not had to struggle so persistently and so hard? Would I have studied consistently on how to get a job and how to tweak my resume to perfection? Would I understand how to dress for that first impression of a job interview? What if every cent had not been earned so dearly?
My mind wandered off to the far-away realms of what-ifs and of imagined possibilities for both my life and for hers. If I had had means, could I have gotten into trouble? Most certainly. I came into a bit of means, through selling real estate, in my 20s and suffered those around me who tried to leech what they could. Though I received the money in a day, the process had been slow, as it took time to build a home and then sell it. I realize now in my musings that, if left to an untrained heir, the inheritance of money can be a detriment.
It can enable you to get into messes you otherwise could not get into. It can keep you from one of the most valuable gifts of all — the gift of the struggle.
The athlete and the butterfly both appreciate the purpose of the struggle. Without it the runner would not have what it takes to get up that final pass and make it to the finish line. The butterfly would lie limp and useless on the ground if its wings did not have sufficient strength to make it to the air, to exhale and to take flight. The struggle, the overcoming of obstacles and hurdles is the process by which fortitude is gained. You can't be a champion if there was nothing to overcome, and you can't be a victor if you did not fight a worthy opponent.
Your trophies would be meaningless and your praises would ring hollow.
I have yet to see a fitness coach that encourages his clients to lie on the couch and to eat cheese crackers. Or one who encourages their runners to take the day off when they don't feel like running. Such a coach would be of little value. As a parent I would imagine that the best possible course is to smooth the way so that my young one might not have all the difficulties I have had. And in doing so, I would be doing her a big disservice. I came to realize there are other ways we can do this too.
We can encourage our kids to give up on the hard things by giving them a way around the struggle. We can smooth the path for them to walk straight across without needing to lift a finger. We can oil the machine, so to speak, to push them ahead without them having to problem-solve or to learn to do anything on their own.
Think back to your struggles and how they served to teach you things. Try to remember how you had to be creative and driven to see a problem through to its end. I credit God with everything good and my life and that includes every hard situation in my life. It's helped me in ways I could not have realized.
Research shows more and more that our kids are breaking down when faced with an obstacle they cannot easily break through. Tales are coming back from colleges of parents having to help their children with navigating problems with college life and with basic living. I personally have witnessed pre-school children who break down when the assignment seems too hard. I recall having to consistently coach them through coloring a page because it just seemed impossible.
I know firsthand that as a parent we only want to give our kids the very best. I know that I am guilty, already, of making things easier for my child. I know that in our short time together I have agonized at watching her struggle with things. I have watched her, wishing that I could take away the difficulties she is going through and take them on myself.
And I am learning that oftentimes as a parent, giving our children the very best means allowing them the space and the support they need to overcome the hurdles of this life. It means not taking away the obstacles. It means giving them the gift of the struggle. It means that sometimes the will fail. But it also means that sometimes they will soar and take flight on wings we know are strong enough to fly.
Rosa Hopkins is a writer of words, a singer of songs and a dreamer of dreams; child of the King, gloriously saved. She blogs at www.lifeinsidethehouseontherock.com. Rosa is a radio recording artist, singer-songwriter, producer, radio show host and co-founder of Great Commission Records. She lives in the hills of WV with her husband, miracle baby, Jack Russell and a shapeless hound named Lou.
www.facebook.com/rosahopkinswriting