The U.S. Department of Labor's employment report for August has been released and, whatever it shows overall, we would be remiss if we ignored youth unemployment in particular. Back in May, The Economist had an illuminating article that revealed such startling statistics as the estimated number of unemployed young people worldwide (290 million!), and the harsh reality of the gap that exists between education and the world of work. While the youth unemployment rate in the United States may not be as high as elsewhere in the world, it is a fact that a shocking number of students fail to graduate from high school, and a significant number do not even go on to make a living wage.
Since founding The Network for Teaching Entrepreneurship (NFTE) in 1987, I have had the opportunity to see many students outshine their backgrounds. For example, twin brothers Bruce and Glen grew up in Washington D.C., where their drug-addicted father would pass in and out of their lives. But Bruce and Glen found something positive to focus on. As part of their NFTE class they wrote a business plan, on the basis of which they launched Twin Sports, which sold sports accessories to the other students in their school. Eventually, after winning numerous contests and scholarships for their business savvy, Bruce and Glen launched an apparel company, BruceGlen.com.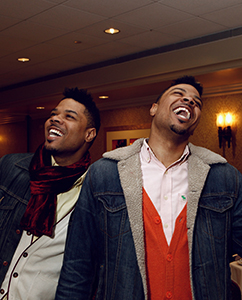 Bruce and Glen, of bruceglen.com.
As NFTE releases The NFTE Difference (a study of approximately 1,300 U.S. NFTE alumni, underwritten by the SAM's Club Giving Program), I am reminded of those success stories, which not only provide financial independence for themselves, but make powerful changes in their communities. Two powerful outcomes of The NFTE Difference reveal that:
99 percent of the NFTE alumni graduated from high school, compared with 85% nationwide, and even less in the urban districts where NFTE concentrates its work;
88 percent of NFTE alumni were employed when the survey was taken, compared with 69% nationwide.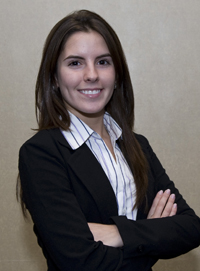 Successful alum Jessica, owner of Popsy Cakes (www.popsycakes.com).
Even more impressive is the fact that NFTE graduates earn an average of 50% more than their peers, even when self-employed.
The Superintendent of the Houston high school where tragic violence -- stabbings -- took place last month stated, "Every parent sends their child to school believing school should be one of those safe havens. This is what we spend our nights and days working toward, and what I lose sleep over."
NFTE is not the only program out there that impacts American students, but clearly -- given the ever-increasing number of students who fail to graduate, turn to the drug trade or violence, or remain unemployed -- we need more options like entrepreneurship to give our kids hope for a better future, and a safer present.
Read more here.
REAL LIFE. REAL NEWS. REAL VOICES.
Help us tell more of the stories that matter from voices that too often remain unheard.