As Americans gather to give thanks, it is a most appropriate time to thank those who were here first - our country's Native American citizens. We have all heard the stories of the first Thanksgiving with the Pilgrims and the Wampanoag, who, as a sovereign nation within these United States, still reside in Massachusetts as one of 567 federally recognized tribes. We owe each one of them an apology for not honoring our treaty commitments and a debt of gratitude for their hospitality over the centuries since that first feast of thanksgiving in 1621.
AmeriCorps VISTA is a national service program designed to combat poverty across the U.S., and nowhere is this commitment to community-driven programming more essential than in our projects serving Tribal Nations. AmeriCorps VISTA provides the opportunity for tribal community members and others to address issues of poverty, economic inequality, and the health of the community at the grassroots level.
Recently, we expanded our partnership with Tribal Colleges and Universities through Resilience AmeriCorps VISTA, an initiative to build resilience to climate change among the most vulnerable, low-income communities. In September, I had the opportunity to meet with two AmeriCorps VISTA members who had just begun their service, Anna Silk at Sitting Bull College on the Standing Rock Sioux reservation and Iris Francisco at the United Tribes Technical College in Bismarck, North Dakota. They were both excited to work with professors and a national network of colleagues to assist their local communities. While both of them are Native Americans - Jemez Pueblo and Tohono O'odham, respectively - neither of them are from the tribal communities where they are now serving.
Another of their colleagues is Gregory Gauthier, Jr. of the Menominee Tribe of Wisconsin, who is serving through the College of the Menominee Nation. While also a descendent of the Stockbridge-Munsee Mohican and Ho-Chunk Tribes of Wisconsin, Gregory grew up on the Menominee Reservation his whole life. After graduating from college, he wasn't sure what he wanted to do.
Then Gregory learned about the opportunities to serve with AmeriCorps VISTA. While there are hundreds of VISTA openings around the country at any given time, he was hooked when he learned about a position to serve at his local tribal college, The College of the Menominee Nation.
"I wanted an opportunity to serve not only my country but the tribal community I grew up in. I was infatuated with the idea that after college I had the opportunity to give back to the community that impacted my growth as the person I am while at the same time doing a great service with the AmeriCorps VISTA program."
Gregory is now a few months into his year of service with the College of Menominee Nation's Sustainable Development Institute, where he is focused on building resilience to climate change. Already, he has developed new communications and technological opportunities for the college to reach audiences around the world, including an international webinar series and a cross-cultural knowledge exchange.
Gregory reflected recently, "I am optimistic that my time serving will improve the lives not only in the Menominee community but also the surrounding communities. My advice to myself and others is to take advantage of the opportunities that are presented and if you find yourself exploring AmeriCorps VISTA, I would encourage anyone to join and serve.
To quote the song Manifesto II, by Nahko and Medicine for the People: "Don't be afraid to make mistakes, being human can be great, no matter what is on your plate, be grateful."
Be grateful that we share this great country with those who were here before all of us. Be grateful for all the good things we have and can create. Be grateful for the opportunity to serve those who might have less, but still can offer more in return.
I wish you and yours a terrific Thanksgiving. Waewaenen (thank you in Menominee).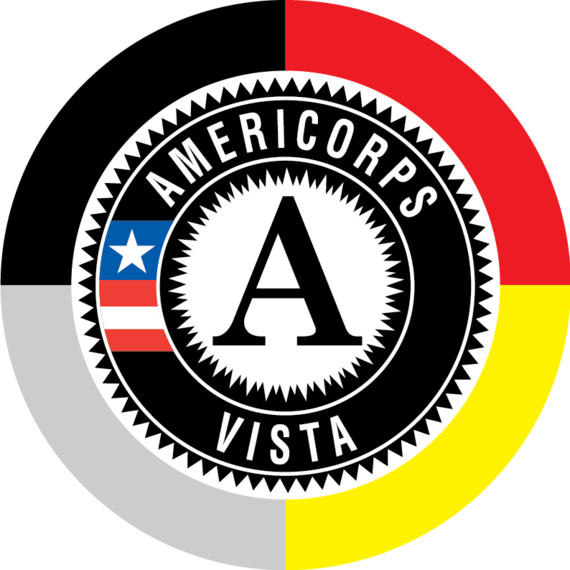 Max Finberg, Director of AmeriCorps VISTA
Calling all HuffPost superfans!
Sign up for membership to become a founding member and help shape HuffPost's next chapter