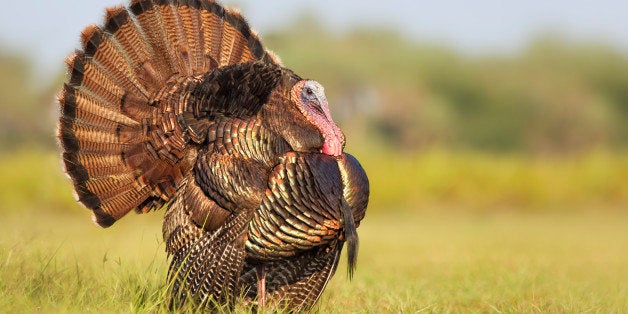 Thanksgiving is the season to express gratitude, and we have a lot to be thankful for this year when it comes to public health. Food producers, restaurants, and government agencies have taken some important steps to curb the overuse of antibiotics in livestock raised for food -- a practice that, along with antibiotic overuse in human medicine, has contributed to the rise of drug-resistant bacteria. The Centers for Disease Control and Prevention estimates that "more than 2 million people are sickened every year with antibiotic-resistant infections" in the United States, more than 20 percent of which are caused by two common foodborne bacteria, Salmonella and Campylobacter.

Before antibiotics were first used in human medicine more than 70 years ago, small infections such as staph and strep could be fatal. Not only have these drugs now reduced most of these illnesses to relatively minor ailments, but they have also made chemotherapy and organ transplants possible by reducing the risks of infection associated with these and other medical procedures. Unfortunately, sales of antibiotics for food animals -- often used not to treat sick animals but to fatten up healthy ones -- increased by 16 percent from 2009 to 2012. By reversing this trend and using fewer antibiotics on livestock, food producers can help stem the growth of drug-resistant bacteria and preserve the effectiveness of these medications.
Fortunately, several companies have taken action in 2014 to address this public health threat. In September, both Perdue Farms and Tyson Foods announced that they would no longer use antibiotics in their chicken hatcheries. Perdue's step was the latest in the company's 12-year effort to reduce the overuse of antibiotics on its farms. Perdue also reported that now it only uses the drugs to treat sick animals, not to make them grow faster. In February, the country's largest fast food chicken restaurant, Chick-fil-A, announced that it would use chicken raised without antibiotics in all of its restaurants within five years.
Consumers deserve a lot of the credit for changes in the marketplace, as they are increasingly demanding that food producers reduce antibiotic use. A growing number of restaurants, including Panera, Chop't, and Houlihan's, are listening, and have placed on their menus chicken, pork, turkey, and beef raised without antibiotics.
In another positive development, the Food and Drug Administration announced in March that all 26 drug manufacturers that sell antibiotics for use in livestock will voluntarily stop marketing the drugs for growth promotion and will require veterinary oversight for most other uses. These efforts are overdue, but the agency must also take additional steps to give the public more detailed information about which animals receive these drugs and for what purposes, and to reduce other inappropriate uses that remain, such as giving antibiotics to healthy animals indefinitely.
The Obama administration underscored its commitment to limit the overuse of antibiotics with the release of its National Strategy for Combating Antibiotic-Resistant Bacteria in September 2014. The report, designed to bring together the resources of the federal government agency-by-agency "to prevent, detect, and control illness and death" caused by these bacteria, includes recommendations such as deeper integration of data from hospitals and farms, and better tracking and testing of infections to identify outbreaks and resistance patterns more quickly.
These are important steps, but we can do more.
In the days leading up to Thanksgiving, consumers can buy a turkey from producers that use antibiotics responsibly, available in most grocery stores with labels that read "No antibiotics administered," "Raised without antibiotics," "Animal Welfare Approved," or "Organic."
Year-round, consumers can encourage local institutions, such as schools and hospitals, to buy meat from farms that use antibiotics responsibly. Indeed, some of the nation's largest school systems, including Chicago and San Diego, are already doing so, as are leading healthcare systems, including University of California Los Angeles Hospitals and University of Washington Medical Center in Seattle. Organizations such as School Food FOCUS and Health Care Without Harm are leading these efforts, and can provide consumers with tools to approach their local schools and hospitals.
As we enjoy our Thanksgiving turkey this year, we can be grateful that consumers and food producers are recognizing the importance of antibiotics. Furthermore, we should resolve in 2015 to keep fighting against the overuse of these drugs -- and for all of us whose lives may depend on them.