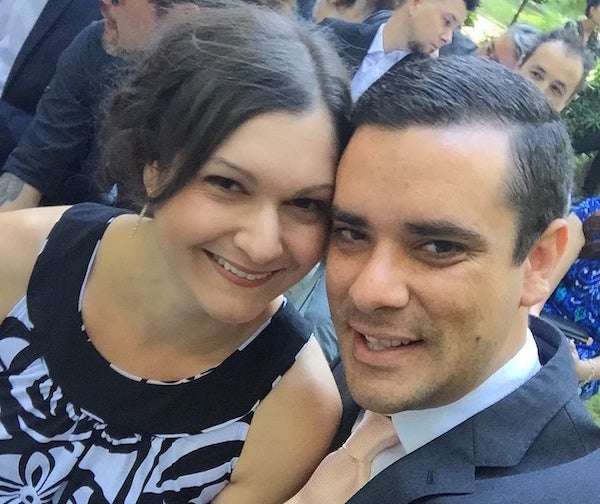 My best friends, Liz and Robbie, have always dreamed of having a child of their own. But last November, they received the heartbreaking news that they had a less than two percent chance of conceiving a child naturally. My heart broke for them as I tried to imagine the pain of yearning for a child they might never have. Still, they bravely managed the many doctors appointments as well as the financial and emotional drain. I wanted to do something to help, and I knew I wasn't the only one. That's when I started a Plumfund — so their village could help them bring home a baby!
What's happened since has been truly inspiring. Liz and Robbie's closest friends and family have come together generously to support them. And beyond that, their Plumfund page has become a platform for Liz and Robbie to bring awareness about infertility through their own very personal story. They've learned that many couples face infertility but feel too embarrassed to share. Liz and Robbie never expected that their story would inspire other couples to open up — nor that they would end up educating others to speak openly with their family and friends.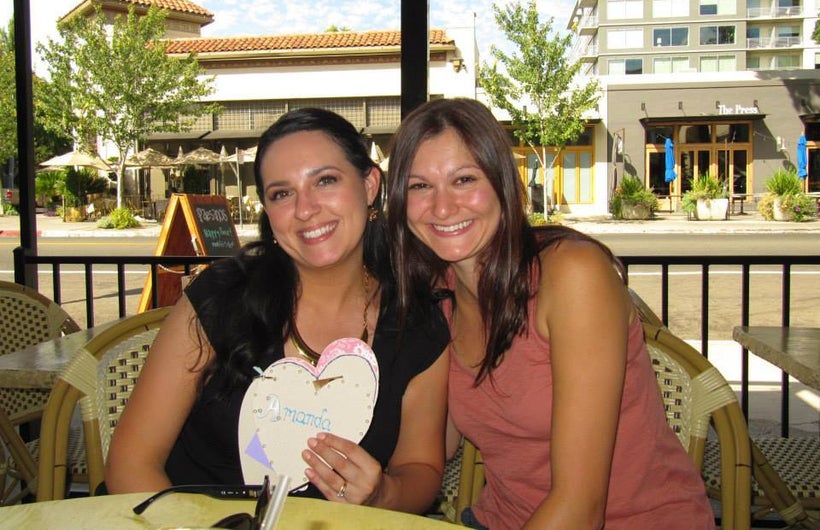 Here's where Liz and Robbie are now, in their own words.
"After trying to conceive for 25 months, we are finally embarking on our first round of IVF (In Vitro Fertilization). We are facing many appointments that include ultrasounds, monitoring, blood tests, at least 20 injections of stimulation medication, egg retrieval, and transfer. The generous donations we've received are being used for IVF – and we are so grateful because the cost is daunting. It was a shock for us to find out that not only does our medical insurance not cover any sort of infertility treatment, but that other insurance carriers do not either. Going through infertility and IVF is considered "elective" and therefore not covered. With procedures and IVF happening the week of Thanksgiving, we are hoping for a very special Christmas with happy news of a baby on the way. This journey has been life altering — including emotional, physical and financial stress — not to mention the learning curve of navigating it all. We have come this far through the support of our closest friends and family. We are so thankful for all of their support.
We encourage other couples who are going through this journey to be open about it. You are not alone. So many couples experience infertility and it is hands down the most difficult thing we have had to accept and go through. But if we keep building this community, it will be better because to know that you are not alone in your struggles is the most impactful thing.
We have paid for all of our infertility treatments and now, IVF, out-of-pocket. We have spent thousands and thousands of dollars. IVF alone will cost us $20,000. But at the end of the day, you cannot put a price tag on a child. In the end it will all be worth it to hold our baby in our arms. We will always be grateful to our village for helping to make this dream happen! Thank you all for your gifts, thoughts, support, and prayers."
This post is part of a series produced by Plumfund, in conjunction with Giving Tuesday. In the series, we'll feature inspirational stories of giving and receiving from users and friends of Plumfund, the free crowdfunding site. You'll find one post every week in November leading up to Giving Tuesday. To learn more about this campaign or start your own, visit Plumfund.com.
Calling all HuffPost superfans!
Sign up for membership to become a founding member and help shape HuffPost's next chapter
This post was published on the now-closed HuffPost Contributor platform. Contributors control their own work and posted freely to our site. If you need to flag this entry as abusive,
send us an email
.