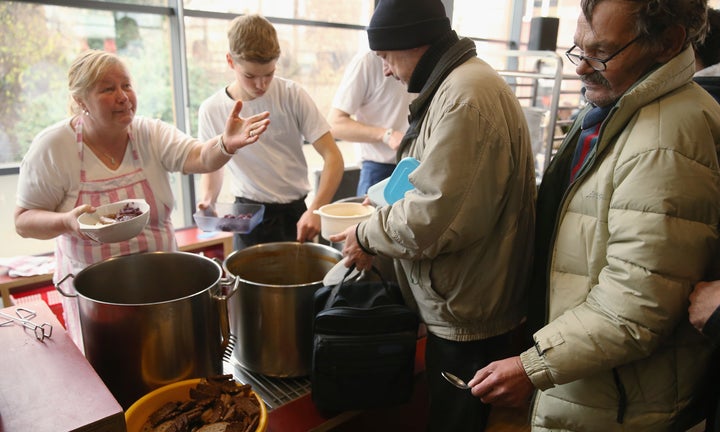 The holidays are in full swing, and many people are reaching out to those in need. There are multiple ways to volunteer, but alas, some are more helpful than others. So how do you give, and how do you give well?
Most charities could certainly use more money, but well-thought-out donations of goods or hours of your time can be equally valuable.
Here are a few options to consider when giving this holiday season and beyond. And remember, when in doubt, give your local charity a call and ask those folks what they need.
Time
Their time is something that droves of people offer during the holiday season and then forget about during the rest of the year. Volunteering at a soup kitchen or a Meals on Wheels program for even a short period is good, but people are hungry 12 months of the year. Lengthier commitments can help groups provide their services year-round.
Habitat for Humanity has long-term international programs for volunteers to work with their overseas projects. At senior centers, repeat volunteers can forge meaningful bonds with the residents.
Skills
If you have a specific skill set, look for a group that needs your expertise.
Literacy organizations pair writers, educators and media professionals with younger students who need help reading or with high schoolers working on college applications. Musicians can donate time teaching kids how to play instruments, and business people can help the unemployed learn how to handle job interviews.
Stuff
The key when donating items is to donate responsibly. Give the right things to the right places. Rather than pile everything into a few garbage bags, sort items based on an organization's needs, which you can find out by calling or checking the website.
If you want to donate food, make sure to pick appropriate items based on the time of year and a pantry's needs. Most like canned foods throughout the year, and some accept perishable items like turkeys around the holidays.
Money
Cash and its equivalents can be extraordinarily useful to those helping people in need.
Avoid
-- Making commitments you can't keep. 
-- Donating to a charity that uses resources poorly or could be a scam.
-- Volunteering at the last minute. Charities have to plan, too.
REAL LIFE. REAL NEWS. REAL VOICES.
Help us tell more of the stories that matter from voices that too often remain unheard.