In our monthly series, GIVING UP, newsroom staffers deprive themselves of a beloved habit and track how it went. In May, Senior Contributors Editor Sahaj Kohli, 28, gave up headphones.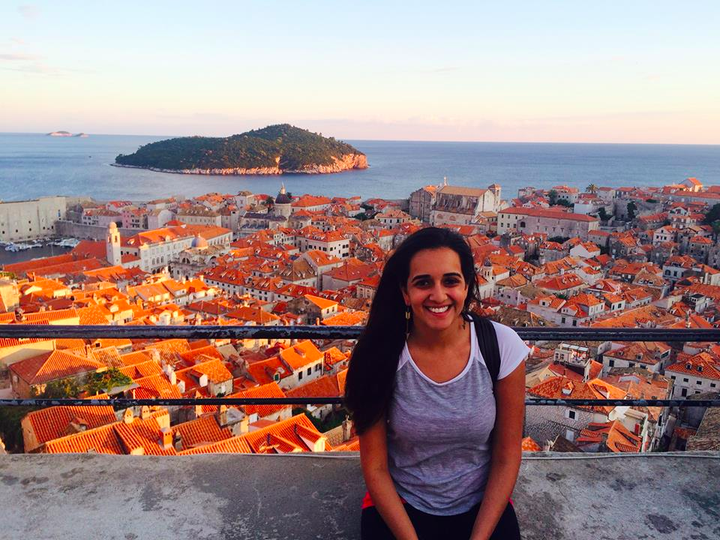 What are you giving up? I attempted to give up my headphones, but to make an attempt does not mean one succeeds. I was off to a great start in the beginning and even lost my earbuds for awhile. Sadly, I caved halfway through the month.
What made you decide to give it up? I live in New York City, so headphones are a staple donned on almost any local. As someone who has been trying to read more, and just be more in tune with my environment, I thought this would be a fun challenge to push me toward being more deliberate and present in the moment.

How did your friends and family react? Truthfully, no one was really affected or opinionated about this. It was definitely a more personal challenge than other things people have been trying to give up.
Did you do any research before you started? I did not.
Did you slip up? Definitely. I enjoy podcasts, listening to "Last Week Tonight With John Oliver" on Monday mornings and just losing myself in music in general. I'm impressed I lasted for as long as I did.
I also enjoy running to music. While I did try to run without headphones a few times, I couldn't motivate myself to run farther or faster without a solid beat bumping in my ears.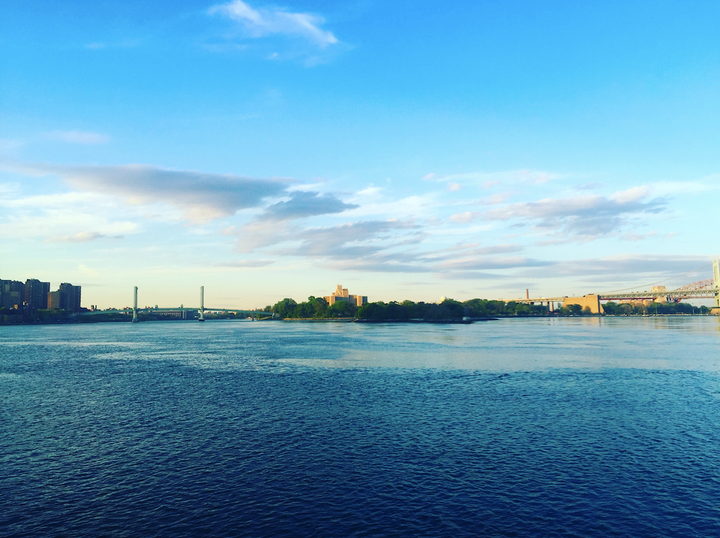 When did you first feel deprived? The first weekend of the month. I was traveling down to D.C. for a wedding, which consisted of a three-hour train ride each way. I swear headphones were created for train rides. Usually, I watch something on my phone, listen to podcasts or just rest my eyes and have some soft music playing to drown out annoying people. I resisted temptation though and read or slept. I also brought my laptop and was able to distract that way.
Any awkward social encounters? Not wearing my headphones definitely made me notice how others are oblivious to surroundings ― people, bikers, signs, strollers, doors ― when wearing them. So while I didn't personally have any awkward social encounters, I witnessed a few happening around me.
Notice any changes to your mood? I still found myself mostly missing my headphones during times I'm used to using them. I enjoy listening to feel-good music on my 15-minute walk to the subway every morning to get me in a positive mood. Not doing this would keep my mind racing and cause me to be a little revved up before work. I suppose this was a good lesson in mindfulness and self-control, though.
On the flip side, I was able to notice little pockets of zen when I walked around the city without them. I'm not sure I would have if I were focused on a podcast or music.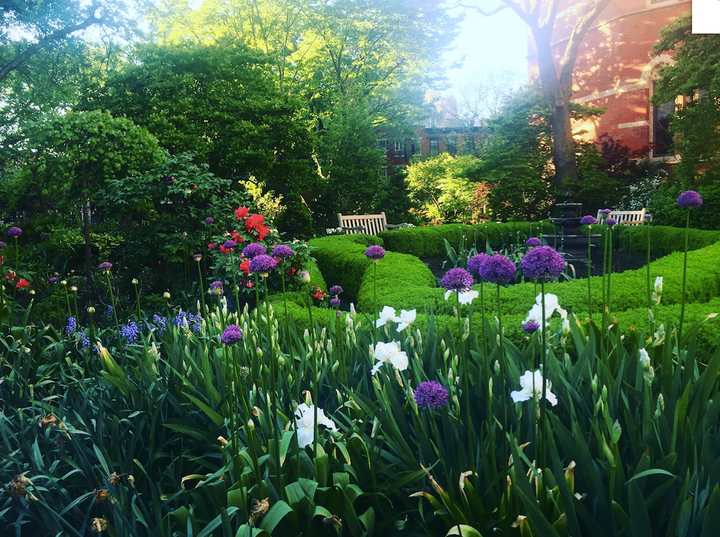 Changes to your productivity? I definitely spent my commutes reading more, which felt like a good way to start my day. I even created a routine of getting ready for bed and listening to a podcast through my bluetooth speaker and unwinding that way.
Changes to your relationships? I don't think my relationships changed all that much. I will say that on the days I followed through with the challenge, I was more engaged with coworkers and, generally, other people like cashiers. I've definitely stopped being someone who keeps headphones in while checking out at grocery stores or shops. Watching other people do it made me realize how rude it is!
What does an expert say about doing this? Is there any benefit? There's little scientific evidence on whether or not ditching headphones helps you be more present, but there are other good reasons for taking a break. Research shows that listening to music at high volumes can lead to nerve damage inside the ear, which can lead to hearing loss. So I guess I was doing my physical health a favor?
Would you do it again? I don't think I'd attempt another month, but I do know that I'm going to be more cognizant of how I want to spend my time and my commute. Do I want to go to the park sans headphones and read? Or do I want to walk around the city on a Saturday listening to a podcast?