Ahead of Africa Code Week, Barbara Birungi Mutabazi explains why teaching girls coding and computer skills is so important.
Growing up, there was no support for girls to get into computer science careers. My career started out in a software development consultancy firm where I was the only woman on the team. I desperately looked for female role models and guidance on career development but could not find one woman to offer that. Local tech companies back then prefered to hire men and when they did hire women it was only for junior positions.
I decided to start Women in Technology Uganda five years ago to increase the participation of women and girls in the technology sector in Africa. I wanted to create an environment that teaches young girls and women about the opportunities in a technology career, teach them the relevant skills needed get the high paying tech jobs, showcase role models and connect them to the technology sector.
I want an Africa where females are making their own career choices, computer science is not considered a man's field and women are running and leading large technology firms. Where women are given the opportunity to create technology solutions to Africa's problems and equally contributing to Africa's digital economies.
Today, I can say that we are moving in the right direction. It is becoming obvious and accepted that coding – the language that allows you to program computers and apps - will be a whole new language that all children will need to speak fluently in the coming years.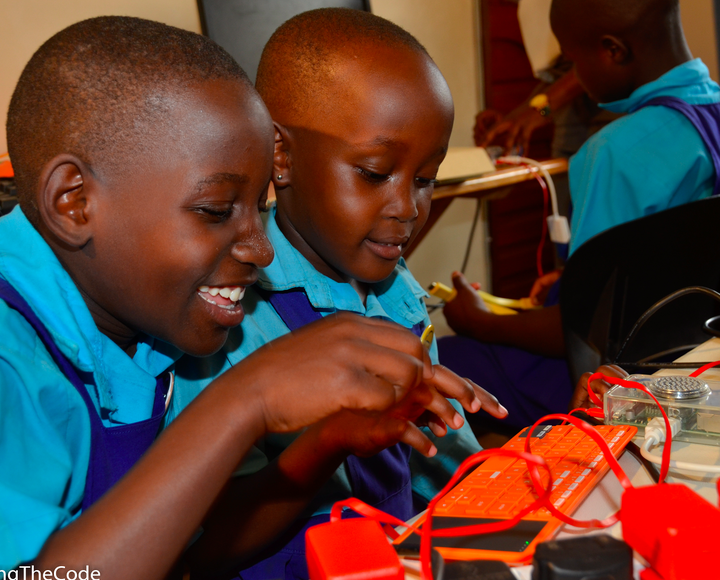 Over the next twenty-five years Africa's working-age population will double to one billion, but at the same time, the digital skills gap is widening. Companies in Africa are struggling to hire enough qualified tech-savvy talents.
Despite thousands of jobs being created in the Science, Technology, Engineering and Mathematics (STEM) industries across Africa, gender discrimination and lack of access to education and technology means young women are often kept out of the workforce and unable to break the cycle of poverty. On average, women make up 30% of the people working in STEM-related jobs in Sub-Saharan Africa.
Whilst events like Africa Code Week, which starts today, are making coding more accessible to women and girls than ever before by providing over a thousand coding workshops across 35 African countries, there is still much more work to be done. Teaching coding will provide the skills that can put millions of young Africans on the path to successful careers.
Women in Technology Uganda has been participating in Africa Code Week since its inception in 2015, and will be assisting this year as an implementing partner. We will provide teachers training in coding and computer programming in two primary schools and one secondary school.
In Uganda, as well as in many other Sub-Saharan countries, girls' education is not considered as important as boys, therefore every educational opportunity that targets girls goes a long way. Making Information Computer Technology and coding accessible to girls is of equal importance.
Women in Technology Uganda also run Code Clubs in partnership with children's charity Theirworld as a way to recognize girls' ambition and potential, and highlight the need for greater gender equality in technology and computing.
Theirworld Code Clubs benefit hundreds of girls and young women aged six to twenty-five in Uganda, Kenya, Nigeria and Tanzania. They are low-cost, sustainable and scalable safe spaces where girls can build, learn and create through technology, creativity and coding. The project has allowed Women in Technology Uganda to introduce the basics of coding and programming, as well as general ICT and life skills to 120 underprivileged girls in Kampala, many of whom have never had access to a computer or smartphone before.
The project aids future mentors to set up and run their own tech hubs. Girls who complete the course return to mentor the next cohort of girls, enabling a self-sustaining model with community support.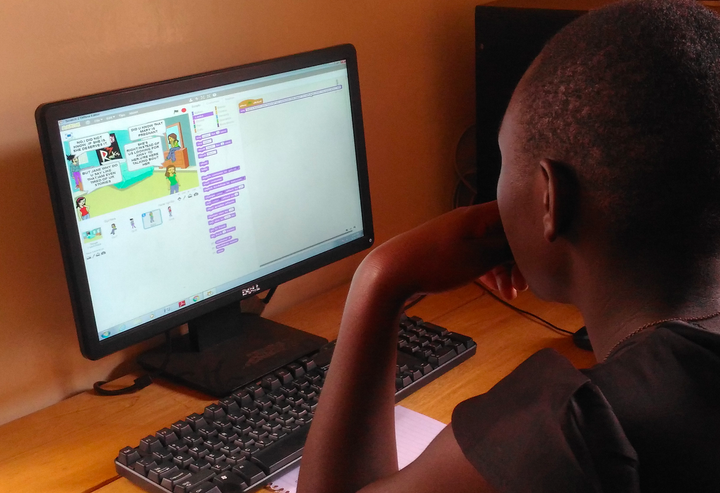 This year, the course has focused on Scratch - the programming language that was developed to help children understand the process of creating and programming animations, games, music and interactive stories. Many of the young women are utilising the computer and coding skills learned at Code Club to market their businesses, organise their data using Excel and are become successful entrepreneurs.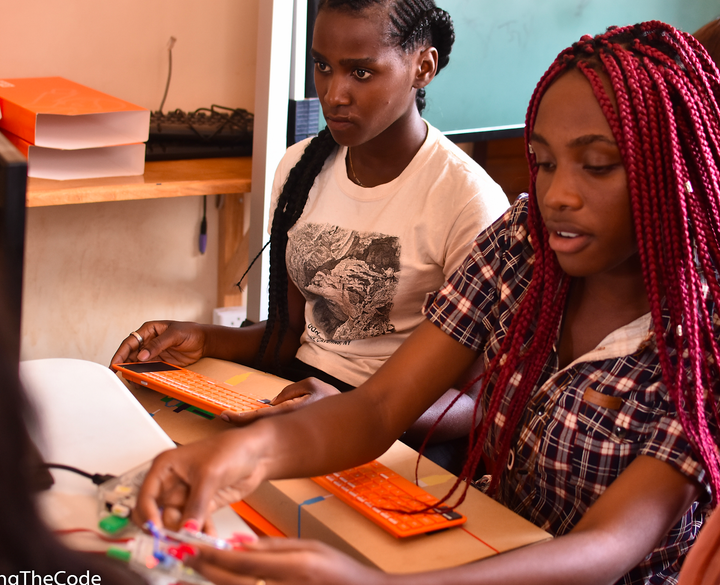 By getting girls engaged at an early age and introducing every young girl to computer science education, we will close the technological gender gap in Africa. This will not only change the narrative, young girls' performance in school will be greatly improved and eventually erase the barriers that prevent women from thriving in the Tech industry. This will build a strong pipeline of coders who will take on the tech jobs of tomorrow and lead the industry.
Barbara Birungi is a ground-breaking innovator, dedicated to promoting the economic empowerment of girls and women by encouraging greater participation in Uganda's technology sector. She is co-founder and Director of Hive Colab, Uganda's premier business accelerator and incubator for East African startups, and founder of WITU (Women in Technology Uganda), which encourages, inspires and trains women in technology, leadership and entrepreneurship.
Theirworld's Code Club projects in Uganda are supported by the players of the People's Postcode Lottery. For more information, visit Theirworld.org/codeclubs
Support HuffPost
The Stakes Have Never Been Higher
Related
Popular in the Community