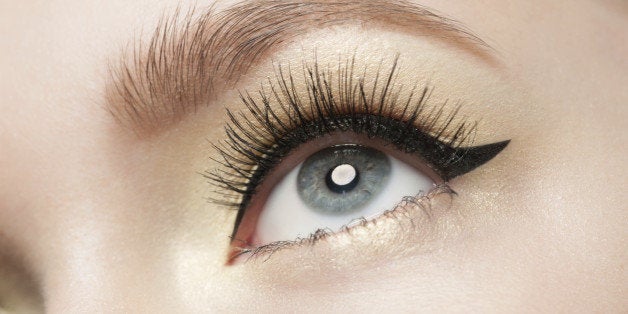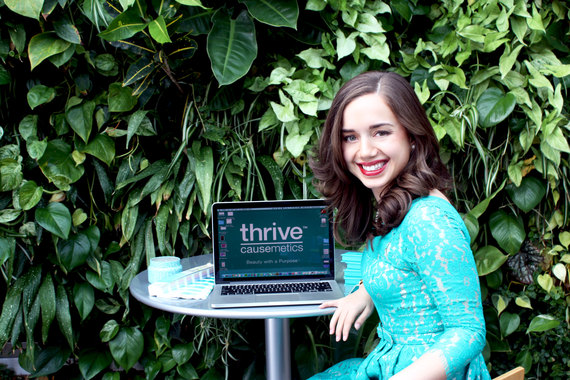 One Beauty Company in the PNW is Giving Back to Cancer Patients in a Big Way
'Tis the season of giving and with #GivingTuesday setting a new record at $116.7 million given by 698,961 donors across 71 countries this month many of us are clearly giving back in a very big way!
If you are considering a donation this holiday season here is a suggestion. Thrive Causemetics, a Seattle-based company, has made giving back a part of their daily business goals. The team's mission is 'Beauty With a Purpose. For every product purchased, one is donated to a woman going through cancer treatment.'
Karissa Bodnar, is the Founder and President of Thrive Causemetics and fellow University of Washington alumnus. While in college she set a goal to start her own company that served a greater purpose than just generating a profit and in 2014 she did just that.
"Thrive Causemetics is a beauty brand with a purpose to empower every woman around the world. Everyone wants to give back and do good in the world, but sometimes they don't know how. Thrive Causemetics is a simple way to have a big impact, a mission that anyone can join," Bodnar shared.
Bodnar's business background stems from working in product development and marketing at Sephora, Clarisonic and L'Oreal. During her time in the cosmetic industry she volunteered for an organization called Look Good Feel Better, a program that teaches beauty techniques to cancer patients to help them manage their self-image through a challenging time. While volunteering she frequently heard frustration from patients who wanted eyelashes. She learned that regular, faux eyelashes would not work without a natural lash to support them.
These patient comments, coupled with the passing of her dear friend and fellow UW student Kristy LeMond, motivated Karissa to find a solution. In 2013, she began designing the first faux lashes to work whether you have natural eyelashes or not with consultation from select engineers, manufacturers, dermatologists, oncologists, and ophthalmologists.
Every pair of these stunning lashes, along with all other beauty products by Thrive Causemetics are named after inspirational women that are showing us all how to thrive.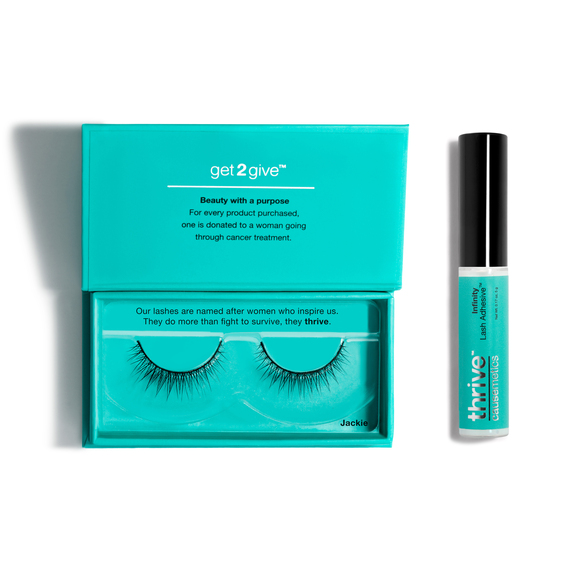 Bodnar is on her way to providing her 'Thrivers' with what she calls "full face of makeup" -- blush, bronzer, eye pencils, etc. - along with beauty classes through Thrive Causemetics Giving Events to women going through cancer treatment around the world. Thrive's products have quickly become favorites among celebrities, makeup artists and social media influencers, helping move their mission of helping women in need forward through the sales of their luxury 'causemetics'.
1. What has been your biggest challenge in starting your own company?
The biggest challenge I've faced in starting my own company is having the time in each day to accomplish everything I set out to do. The beauty of starting your own business is that there is so much opportunity in the world, but you must have laser focus on the goals of your organization and strong prioritization skills to move a company forward.
2. What advice would you tell someone who was starting their own company, today?
Start today! Surround yourself with people who build you up intellectually, emotionally and who push you to think bigger.
3. Who is your biggest role model?
I look up to other women in business who have blazed the trail for other women like Suzy Welch, Rebecca Jarvis and Colleen Pierce and also fictional characters like Elle Woods played by Reese Witherspoon in the movie Legally Blonde. Elle taught me from a very young age that your brain and the way you treat people matter much more than your looks.
Popular in the Community