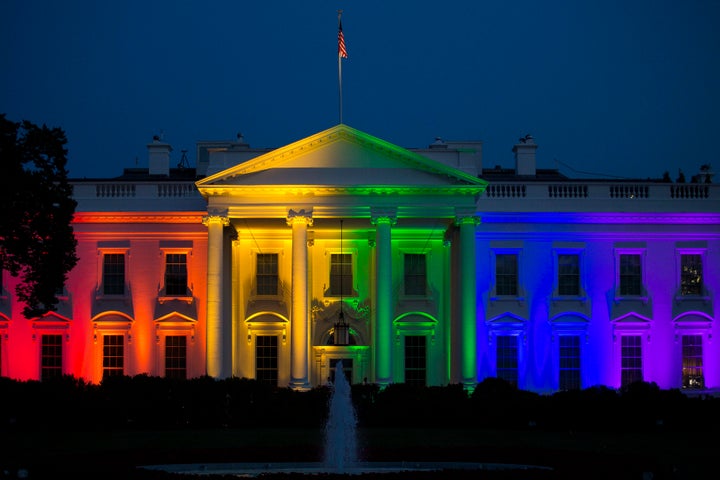 A new GLAAD survey unveiled Thursday at the World Economic Forum in Davos, Switzerland, has found a "swift and alarming" drop in overall acceptance of LGBTQ people. It also recorded a "significant" increase in the number of LGBTQ people who say they've experienced discrimination on the basis of their sexuality or gender identity.
The 2018 Accelerating Acceptance report found that 49 percent of the non-LGBTQ respondents identified themselves as LGBTQ "allies" in 2017, down from 53 percent in 2016. At the same time, 55 percent of the LGBTQ respondents said they experienced anti-queer discrimination last year, compared to 44 percent in 2016.
Advocates said it was the first time in the four-year history of the report, which surveyed more than 2,100 Americans over the age of 18, that the results had indicated a drop in LGBTQ acceptance.
Among the other troubling findings in the report, which was conducted in November on GLAAD's behalf by the New York-based research firm Harris Poll: 31 percent said they were very or somewhat uncomfortable seeing a same-sex couple holding hands (up from 29 percent in 2016). Meanwhile, 30 percent said they felt similarly about learning a family member identified as LGBTQ, up from 27 percent the previous year.
"Year over year, Americans said they were more comfortable with LGBTQ people and more supportive of LGBTQ issues. These results paralleled historic steps in LGBTQ visibility in our culture as well as the passage of marriage equality nationwide and other pro-LGBTQ legal wins," she wrote in the report.
"This change can be seen as a dangerous repercussion in the tenor of discourse and experience over the past year," she wrote. Ultimately, however, it wasn't just legislation that would be responsible for "closing the gap to full acceptance," she added, but rather "a deeper understanding and empathy for LGBTQ people."
Read GLAAD's 2018 Accelerating Acceptance report in full here.