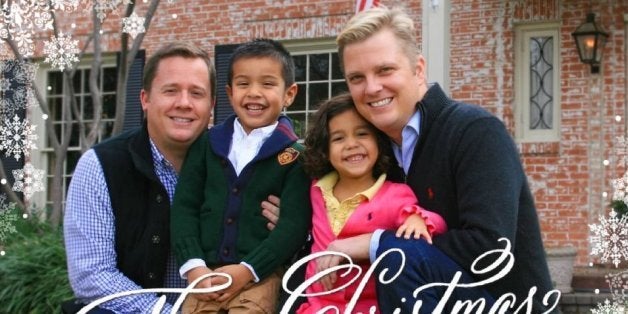 Leading lesbian, gay, bisexual and transgender (LGBT) advocacy organization GLAAD is spearheading a new holiday initiative to put pressure on states that have yet to legalize gay marriage -- and you can help!
With 34 U.S. states left on the road to marriage equality for same-sex couples, GLAAD is encouraging LGBT families and allies through their "Only Wish" campaign to send holiday cards to these individual governors that encourage them to support marriage rights for members of the LGBT community. Those taking part in the campaign include Cooper Smith Koch and Todd Koch and their two children, who were featured in a controversial 2012 JC Penney Fathers' Day ad.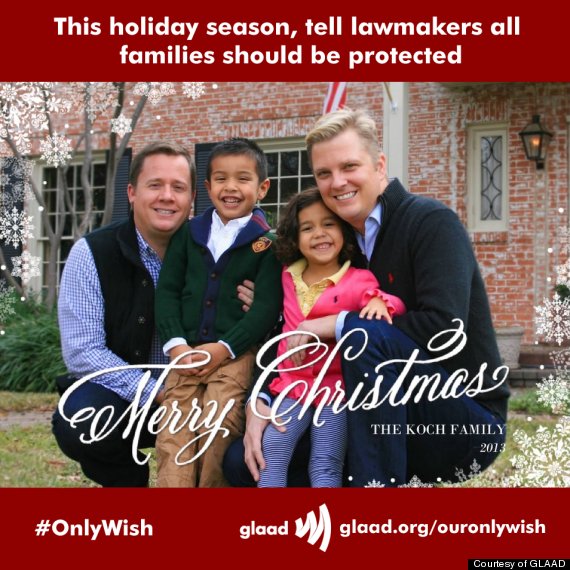 "It's a lot harder to oppose something when you can see its face and you know its name," Cooper Smith Koch, whose Christmas card was sent to Texas Gov. Rick Perry, said. "That's why we're sending a holiday card to Governor Perry, so that he can see the faces of the citizens of Texas that are being harmed by inequality. And so that he can see the love that we have for our children and how it's the same as the love he has for his."
Want to be a part of the campaign and add your voice to the fight? Head over to GLAAD's website for more information on "Only Wish."
Before You Go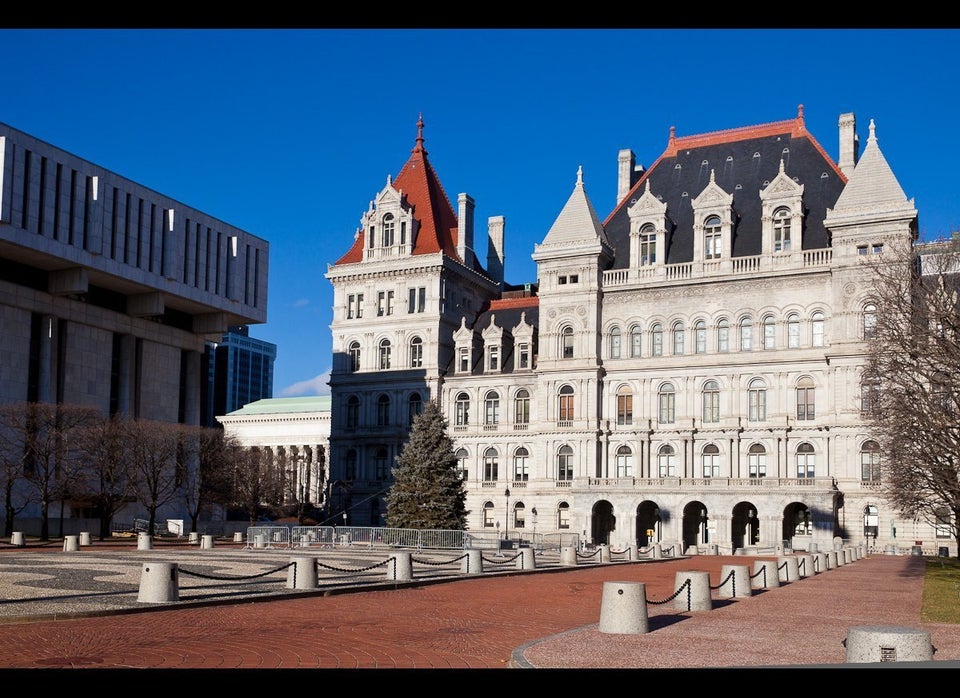 Gay Marriage In The United States
Popular in the Community