The Huffington Post is proud to debut GLAAD's new mini-documentary that examines the triumphs and tribulations of South Carolina's lesbian, gay, bisexual and transgender (LGBT) community.
The 20-minute film, "GLAAD Presents: State of Change -- South Carolina," was produced as part of GLAAD's Southern Stories program and is the first in a six-part series of short documentaries that aim to accelerate acceptance of LGBT people living in the American South.
Although some of the documentary's subjects described South Carolina's attitude toward its LGBT community as "tricky," "resistant" and "back there on the progress train," others touted a growing tolerance.
"South Carolina is not what it was 10 years ago, 20 years ago, even five years ago," Nichols Bleckley says in the film. Bleckley and her wife, Colleen Condon, were one of the first same-sex couples to receive a marriage license after South Carolina's ban on same-sex marriage was ruled unconstitutional in November 2014.
The documentary screened in Charleston, South Carolina on June 15 as part of GLAAD's Southern Stories Summer Tour, a six-state, 10-city tour across southern states. GLAAD officials will meet with LGBT citizens as well as allies during the tour to spotlight their stories in local and national media.
Watch the full short documentary above, and visit GLAAD for more information.

Before You Go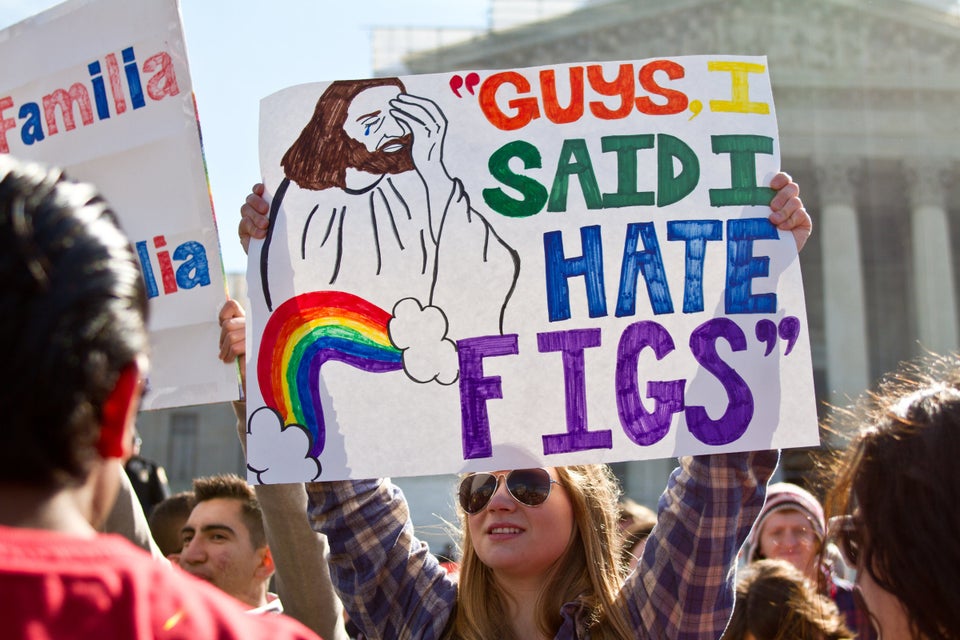 Gay Marriage Signs
Popular in the Community