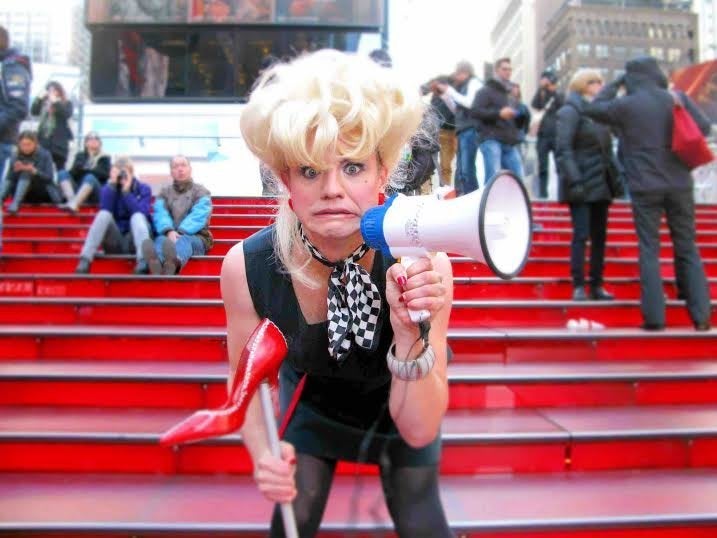 Is there really a better way to learn the "history" of New York City's iconic West Village than straight from the mouth of a local drag queen?
Glace Chase's Dream Queen Tours give you just that -- a parody of a history-based walking tour filled with personal anecdotes and razor-sharp wit from one of the funniest up-and-coming drag personalities in NYC.
"It's a strange lil' beast: part comedy show, part pub crawl, part (parody) walking tour," Chase told The Huffington Post. "As one fan said -- it's a cross between 'This American Life' and 'The Rocky Horror Picture Show' staged as a somewhat drunken meandering walking tour! (and rudely said I blur the line between tragedy and farce! Bitch.)"
The Huffington Post recently caught up with Chase to find out more about her walking tour, being a "NYC queer refugee" and more. Check out the interview and some photos below and for more info, head here.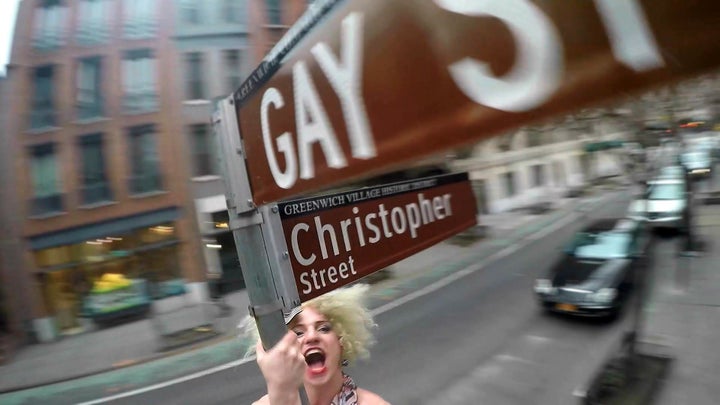 The Huffington Post: What can people expect to encounter on this tour?
Glace Chase: A manic depressive total bottom desperately trying to revive a fledgling career!!
And I have two major rules in life: never be boring and never let the truth get in the way of a good story. Both of those rules influenced the tour. So, I terrorize unsuspecting passers by, discuss RentBoys, lesbian erotica and blowing Italian security guards. Perhaps do an impromptu photo shoot. Have a group singalong outside a church. Pass by the apartments of men I've made love to. And Duane Reade. Don't forget Duane Reade!!! I'm pretty old fashioned: I like my gossip gossipy and my entertainment entertaining!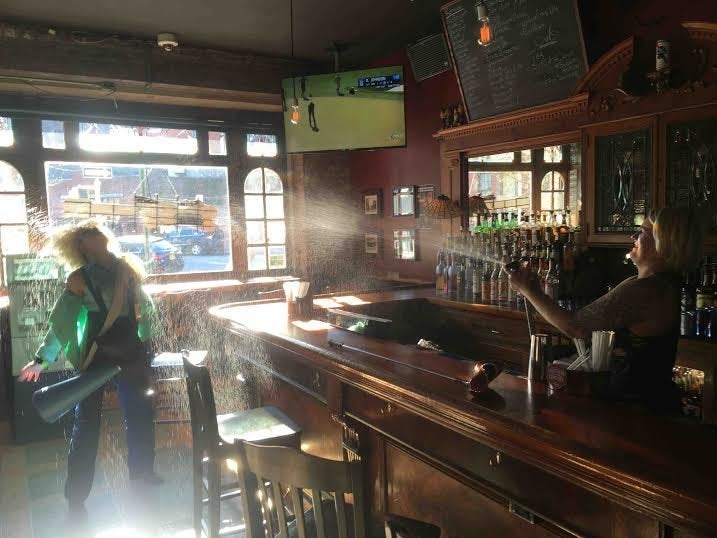 As a "NYC queer refugee," why is the history of this part of New York City so important to you?
Hmm. Though I love a bit of history I'm not sure it's important enough to create a tour. 'Cuz if I wanted something lifeless and dull I'd -- you know -- visit Linda Simpson! (please don't tell her I said that). But NYC and the weirdos that have flocked to it (and still do) are important. We all sought this place out to live a bigger life we couldn't live where we're from. I fled a successful but stifling playwriting career -- I'd leave the house with a cute lippy and be met with teeth clenched grimaces. I was going crazy. But NYC has always and still does love an individual. Every generation laments the loss of edgy NYC. And maybe that's true a bit -- but this place still has edge. Even in the gentrified West Village I have residents thanking me for bringing some old school New York back. You don't get that acceptance in very many places in the world. This city LOVES a personality. So celebrating bold personalities and interesting lives - that's interesting- that's important- that's worthwhile. And it's told by me – a bold life with way too much personality.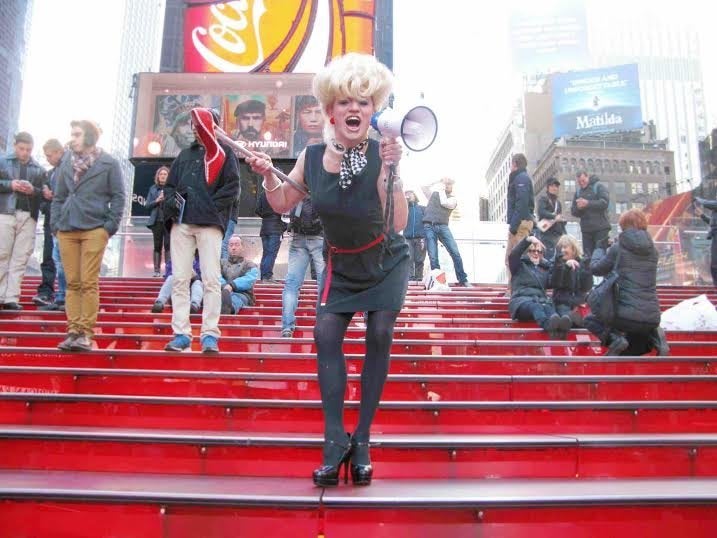 What do you want people to take away from this tour?
Gonhoerrea. Definitely gonhoerrea! And some laughter, some fun, some crazy. We live in very self-serious times. (God people get so upset these days! I hear "trigger warning" and I get EXCITED. Someone's about to say something interesting!) So celebrating the weird and wacky and having fun is the aim -- it's good for the soul.
And people that come pretty much all say the same things: one of the funniest most unique things they've done in NYC. They might be on crack but that sounds pretty good to me!
Head here for more info on Glace Chase's Dream Queen Tour.
Popular in the Community