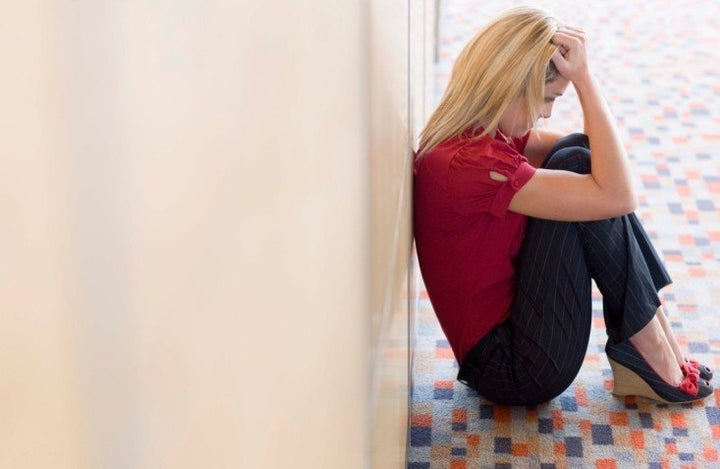 Very little data exists on the extent of relationship violence among young women.
To fill that void, Glamour commissioned an exclusive Harris Interactive representative online survey of 2,542 women ages 18 to 35, developed with counsel from the National Resource Center on Domestic Violence (NRCDV), the National Network to End Domestic Violence, the National Domestic Violence Hotline, Casa Esperanza and the National Coalition Against Domestic Violence.
"The results show how meaningful it is to have the support of friends, family and coworkers for young women in abusive relationships," says Kenya Fairley, program manager for the NRCDV. "This is vital information."
Take a look at the findings:
Nearly 60 percent of all young women have experienced abuse:
29 percent of women surveyed said they'd been in an abusive relationship.
62 percent of those women have been hit, shoved, or slapped.
33 percent have been choked or strangled.
11 percent of those who say their partner is currently abusive predict he "will seriously hurt or kill me."
Another 30 percent of all women polled said they'd never been in an abusive relationship but then reported experiencing abusive behavior.
23 percent of those women said they'd suffered physical violence, such as being slapped or punched.
94 percent cited emotional abuse. "Emotional abuse almost always escalates to physical violence," says Diane Lass, Ph.D., a clinical psychologist at the Family Justice Center in San Diego.
Women often don't speak up about it:
24 percent of women in abusive relationships have not told anyone they're being harmed.
Similarly, 37 percent of women who have known someone in such a relationship never said anything to that person -- or to the authorities.
Telling somebody can make a difference:
62 percent of women who reported that they had been in these relationships said that having the support of a friend, family member or coworker helped them "get through the relationship safely."
42 percent of women who were in an abusive relationship and told someone they were being hurt said doing so helped them get out.
Why they don't leave abusive relationships:
Love was the top answer from women in our survey when asked why they had not left an abusive partner
Text TELLNOW to 85944 to make a $10 donation that will go toward keeping a domestic violence hotline open. The Avon Foundation will match every dollar you donate up to $200,000. Find out more about our texting campaign.