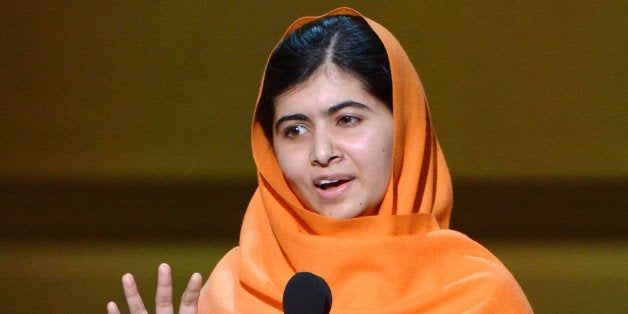 "The world is waiting to hear from you. You are the women we are waiting for," Barbra Streisand told the audience filling Carnegie Hall at last night's Glamour Women of the Year Awards. Her words were just one of many calls to action made on that stage.
The night, which kicked off a campaign by Glamour to support The Malala Fund for girls' education, honored 12 women including Malala Yousafzai, Lady Gaga, Gabby Giffords, Christy Turlington Burns and Melinda Gates, with introductions from women like Lena Dunham, Hillary Clinton, Arianna Huffington and Marina Abramovic. (Backstage we witnessed some of the most exciting power-chatting ever. Seeing emcee Seth Meyers crack jokes with Clinton and Katie Couric was certainly something to behold.)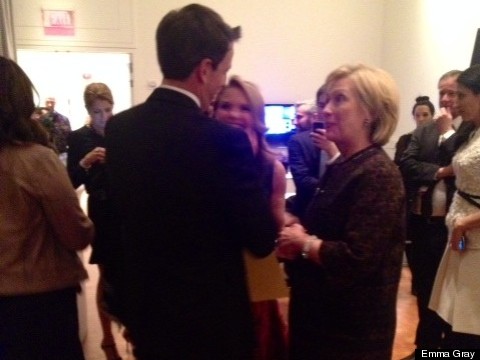 Seth Meyers, Katie Couric and Hillary Clinton backstage at Carnegie Hall.
There were moments during the ceremony that gave us chills (a crowd of high school girls yelled, "Thank you, Malala!" from the balcony; a children's choir from Staten Island introduced Lady Gaga in song), ones that made us very glad we were wearing waterproof mascara (Sandy Hook Elementary teacher Kaitlin Roig-Debellis was joined on stage by nine of the mothers of children she helped save during the shooting last year in Newtown; Mark Kelly pointed out that three of the honorees had been directly impacted by gun violence), and ones that made us laugh out loud (Meyers quipped that the only reason women weren't hosting the awards show was because they had "much more important things to do" than "light comedy"). Ultimately, it was impossible to leave Carnegie Hall not feeling inspired to do more.
Here are seven nuggets of wisdom from some of last night's honorees:
1. The pen is truly more powerful than the sword -- or the gun. So be sure to use it.
Sixteen-year-old Yousafzai stole the show with her eloquent and passionate speech about the importance of education. "I believe that a gun has no power at all," she said. "Because a gun can only kill. A pen can give life, a pen can save life."
2. Acknowledge your privilege, and leverage it to do good in the world.
Lady Gaga didn't shy away from addressing the audience -- and Glamour magazine -- directly and urging them to do better. "A lot of people in this room have a lot," she said. "When you go home, ask yourself: How can I do more?"
3. Never doubt the impact you can have by speaking up when there's something worth talking about.
"I don't think anyone should underestimate the power of their own voice. Because that voice can affect change," Streisand said. She pointed out that battles for women's rights that were won decades ago, such as the right to terminate a pregnancy, are currently "under attack," and that "to achieve change we must speak out. Every voice is important."
4. Your mom probably does know best.
"Acceptance, tolerance, bravery, compassion. These are the things my mom taught me," said Lady Gaga. Those are some solid lessons. You probably learned some excellent ones from your mother as well.
5. We need more women in positions of power. "Use your signature" to make it happen.
Streisand reminded everyone that women still make only 77 cents to every dollar a man makes, and that our boardrooms and government legislatures are still dominated by one sex. She urged the women in the room to use their voting power, ability to write letters and their checkbooks to change those abysmal numbers. "Of course there's never been a woman president," she quipped. "But I hope that will change very soon!"
6. Hope can exist in even the most dire of situations.
"There is no freedom, but still there is hope," Yousafzai said in reference to the limited opportunities of young women in Pakistan. "We are not toys. We are not stickers you put on magazines. We are not puppets. We are human beings with capabilities and potentials."
7. "Strong women get things done."
Gabby Giffords managed to sum up the message of the night in that one simple sentence. "Be passionate. Be courageous. Be your best," she said.
Support HuffPost
The Stakes Have Never Been Higher
Related
Before You Go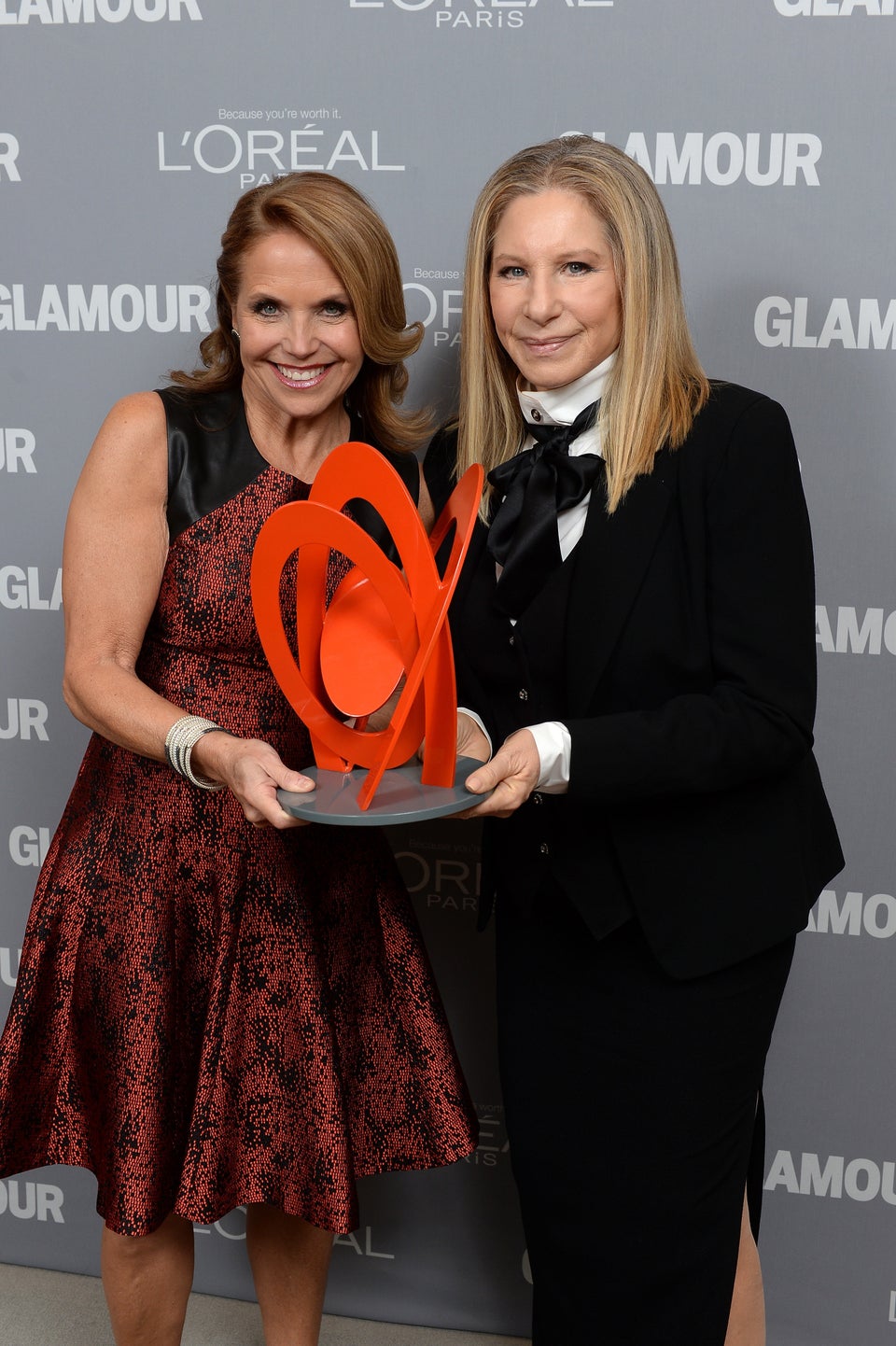 Glamour Magazine's 2013 Women Of The Year Awards
Popular in the Community