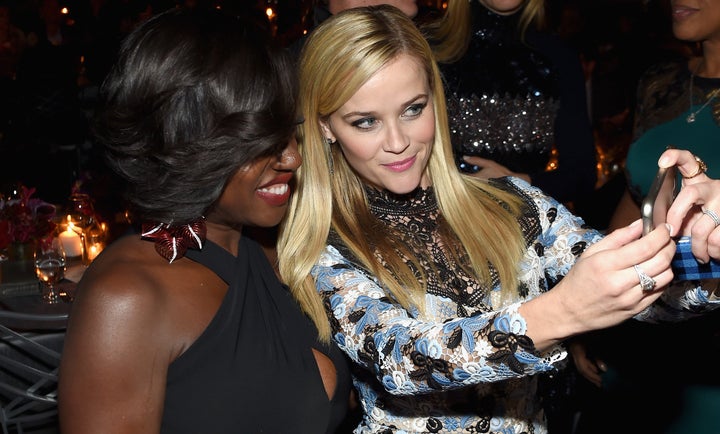 You know you're going to have a great night when the term "sausage fest" gets dropped at Carnegie Hall within the first 10 minutes of an event. That's what Glamour's editor-in-chief called Congress during the (decidedly not sausage-heavy) 2015 Glamour Women of the Year Awards, where she recognized women who are making strides in their respective fields despite a persistent gender imbalance in many of them.
The inspiring evening, which marked 25 years of Glamour Women of the Year and was hosted by Amy Schumer, honored women like Reese Witherspoon, Caitlyn Jenner, Misty Copeland, the U.S. women's soccer team, Victoria Beckham and the survivors of the Charleston massacre. Each of the honorees was introduced by an icon -- the likes of Viola Davis, Jared Leto, Selena Gomez, Goldie Hawn and Lupita Nyong'o -- and had a short film made about her, directed by, duh, a woman.
There were moments that brought the audience to tears (the women of Charleston spoke about losing their loved ones, Jennifer Hudson sang), moments when we remembered just how incredible young women are (each time someone inspiring came onstage, the youngest audience members cheered the loudest), and times when we simply couldn't believe we were sharing the same air space as Madeleine Albright, who was wearing her "breaking the glass ceiling" brooch.
Here are 12 lessons from the 25th Glamour Women of the Year Awards:
1. Women owe everything to those who came before us. Prima ballerina Misty Copeland, the first black woman to become a principal dancer at the American Ballet Theatre, said it perfectly when she was thanking her mentors and those who blazed trails before her: "I wouldn't be here without all the incredible strong women whose shoulders I've stood on."
2. Forgiveness is more powerful than hatred could ever be. The women of Charleston, two survivors of the June 2015 shooting at the Emanuel African Methodist Episcopal Church and three other women who lost family members in the massacre, got a standing ovation from the audience. And their message of love was heard loud and clear: "Guess what y'all? Forgiveness is power," said Nadine Collier, who lost her mother in the shooting. If these women have anything to do with it, hate won't win in any community.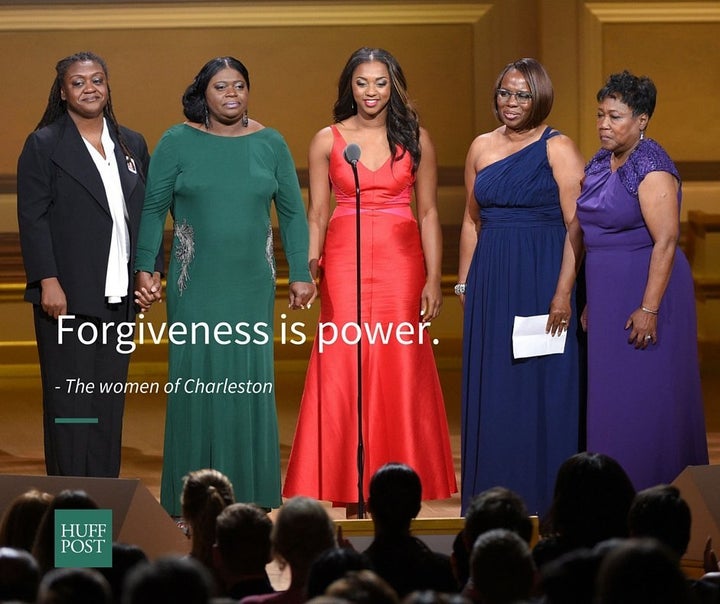 3. "Inspiration is the greatest gift women can give other women." The U.S. Women's Soccer Team knows a thing -- 0r 30 -- about being inspirational. In July, the team won the 2015 World Cup, making it the first U.S. victory since 1999. Playing like a girl never looked so good.
4. Every woman deserves to have control over her own body. Even if some politicians disagree, the beauty of living in a country like the United States is that women have the right to make decisions about their reproductive health. As Planned Parenthood Federation of America President Cecile Richards said: "No mother in the world wants her daughter to have fewer rights than she did...So it's up to us to help younger girls... so they will be able to control their bodies and lives and futures."
5. Tell your story. It might make all the difference for someone else. Reflecting on her most recent and transformative year, Caitlyn Jenner said: "Maybe this is why God put me on this earth, to tell my story, to be authentic about who I am and in doing so, maybe make a difference in this world."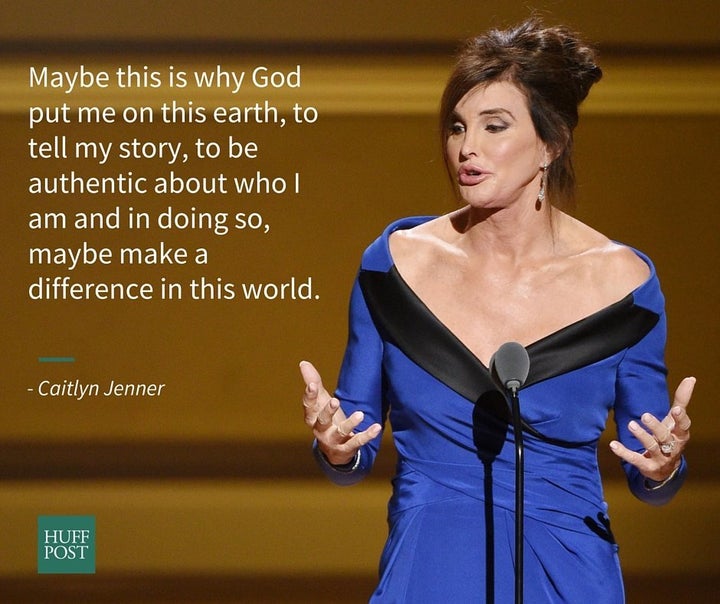 6. Don't bother with men who refuse to acknowledge women. Late-night host and feminist ally Seth Meyers had some advice for young women: "Don't waste a second of your time on any man who doesn't want your input or advice." Pretty solid, if you ask us.
7. Mothers are magical and inspiring creatures. Let's give credit where credit is due to the amazing women who raise amazing women. "Thanks to all the mothers who encourage their daughters to do whatever it is they want to do," said Richards, reflecting on her own mother, former Texas governor Ann Richards.
9. When women lift each other up, everyone wins. "The success of every woman should be an inspiration to the rest," said Serena Williams. Preach.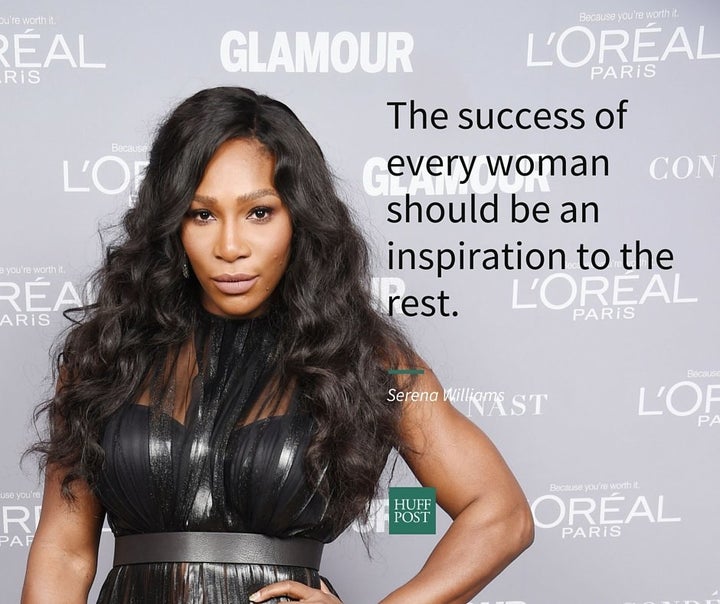 11. Diversity cannot be an afterthought. It must be built into everything we do. "Diversity in race and gender is not a trend," said supermodel Iman. "It's a movement."
12. Ambition is not a dirty word. Reese Witherspoon's powerful speech about female ambition made that crystal clear. "[Ambition] is believing in yourself and your abilities," she said. "What would happen if we were all brave enough to be a little bit more ambitious? I think the world would change." Amen to that.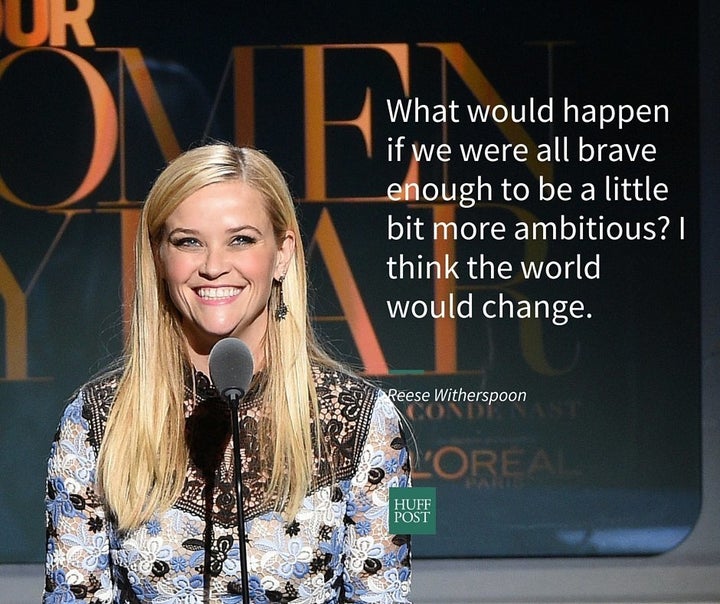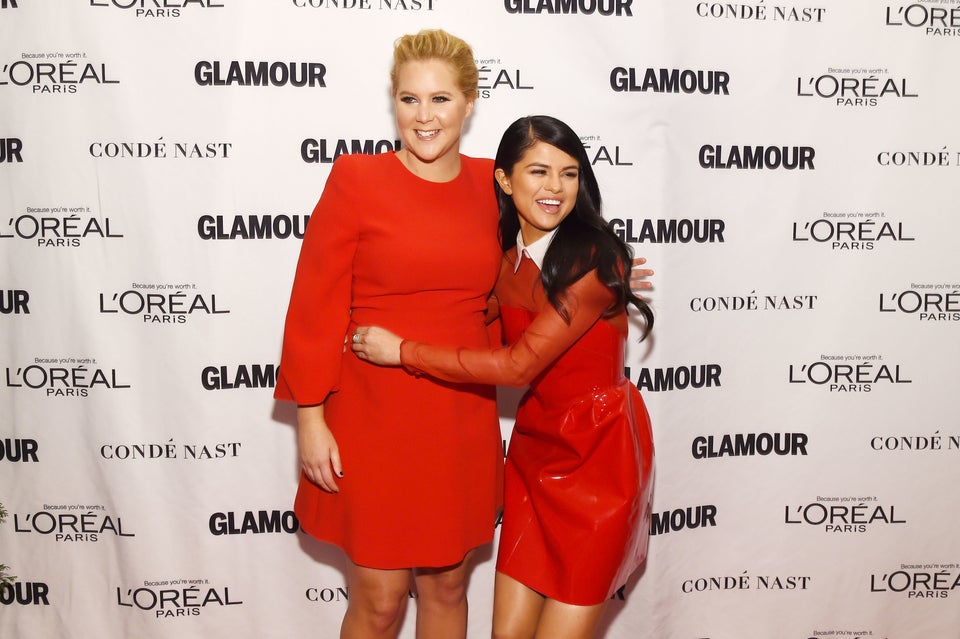 Glamour Women Of The Year Awards 2015
Popular in the Community