Though it took me a while to appreciate the joys of a nice blowout, I eventually grew to embrace a little primping. The only problem was: With 24/7 work hours and hectic social schedules, who has the time to book an appointment, go to the salon and then go forth and enjoy a blowout?
Luckily -- for lack of better phrasing -- there's an app for that. It's a blowout and styling service called Glamsquad, and it's like Uber for your hair. All you have to do is download the app on your iPhone, book an appointment up to two weeks in advance (but they claim to be able to make it within the hour) and the stylist comes to wherever you are -- whether it's your home, your office or your gym.
On one of my busy Friday mornings, I squeezed in a blowout with Glamsquad. Here's how the whole thing went down:
Step 1: The stylist arrives at your apartment (or office or wherever) with all tools necessary.
Once you book the appointment, Glamsquad sends you an email instructing you to plan on getting out of the shower about 10 to 15 minutes before your scheduled time so that you have ready-to-go, damp hair. I just brushed my post-shower hair back and threw it into a bun while I continued working and waited for the stylist to arrive. My stylist, Gina Hernandez, came to my apartment carrying a small bag of essentials: blow dryer, curling iron and various travel-size bottles of hairspray, styling cream and other products.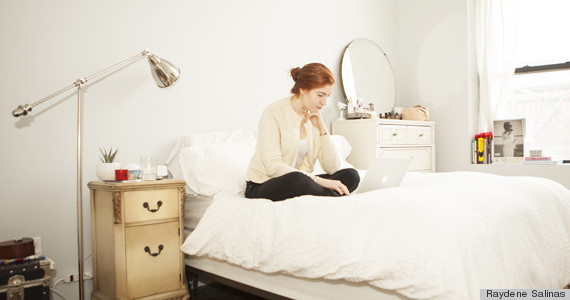 I usually squeeze in a little work on my laptop at home before heading into the office.
Step 2: You get a mini salon experience.
Gina quickly set up a makeshift salon in my bedroom, using one of my kitchen chairs and a trunk I use to store sweaters. Then, the styling began. After asking how I like my hair blown out, she used a blow dryer to create bouncy waves and touched it up with a curling iron. She even threw in a quick scalp massage to give the roots extra volume. It was exactly like being in a salon, but more personal and without all of the noise and hullabaloo. Plus, I was able to squeeze in some work on my laptop while she was styling.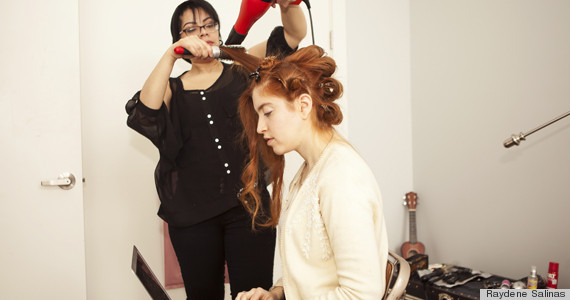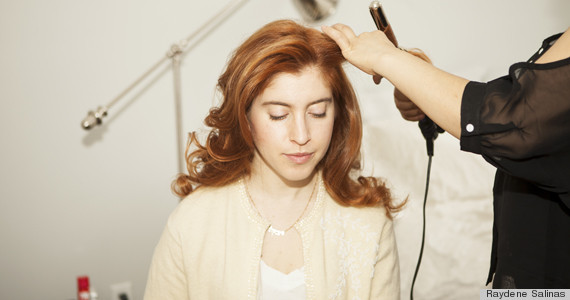 The stylists are totally fine if you need to multi-task, so I kept on working.
Step 3: You're taught how to make your blowout last.
Like I said, no one has time to do this kind of stuff regularly, so it was great that Gina told me how to maintain the style for as long as possible. Since I got waves, she told me to divide my hair into two sections, roll each into loose buns and secure with bobby pins (not hair ties) while I slept. She also suggested that I spray dry shampoo in it before sleeping or going to the gym. Doing this before you sleep or sweat helps prevent those natural oils in our scalps from weighing down our hair.
Depending on how well-trained your hair is with shampooing, a single blowout can last for up to a week -- which makes the $50 price tag seem like pennies, no? (Full disclosure: My hair can make it two, maaaybe three, days without shampooing. But I'm still happy to call this a relative "deal.")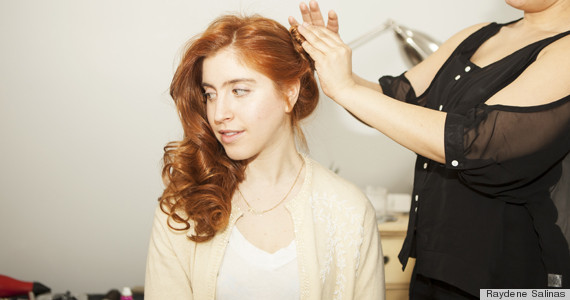 She showed me how to twist my hair properly to maintain the curl: away from my face.
Step 4: You go on your merry way with fabulous hair.
That's it! Since you've already entered your credit card info into the app (it's $50 for the blowout, plus an automatically added 20 percent tip), no money ever changes hands. I thanked Gina as she packed up, and the whole thing was over within 30 minutes. Oh, and the commute helped tousle the curls a bit to make the style a little messier and more "me."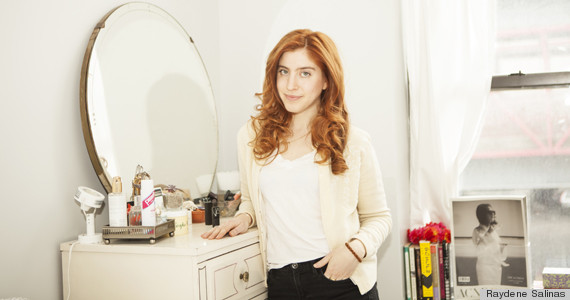 Ta da! All I had to do was throw on my coat and head into the office.
Why not? If you're already the type to book blowouts, then Glamsquad is a great option for you, whether or not you're crammed for time. The stylist was just as talented as any in-salon stylist I've ever worked with (the folks at Glamsquad hand-pick and vet them). Plus, the price is comparable to your average blowout bar. Right now, Glamsquad is only available in Manhattan and Brooklyn, which is similar to Prettier Please, another at-home hair service in Manhattan. But I have a hunch that this concept will catch on across the States. Keep your eyes peeled, time-strapped blowout aficionados.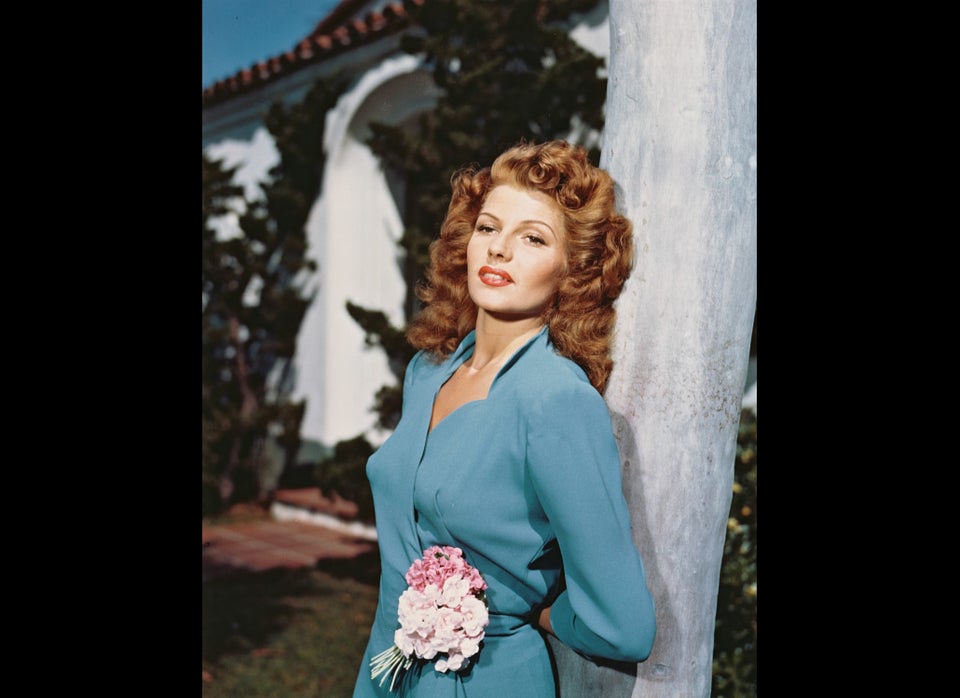 Celebrity Redheads