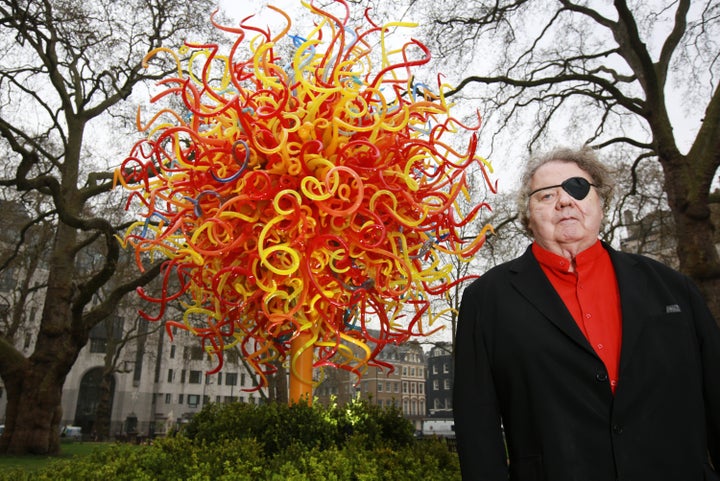 The suit, filed by the lawyers of Michael Moi in King County Superior Court and the U.S. District Court for Western Washington, claims the prolific decorator of botanical gardens has been involved in a "myriad of clandestine painting sessions" with Moi, but has never compensated him or given him credit for his efforts, despite the artist's promises otherwise.
"The truth behind the creation of his paintings has been intentionally hidden," Moi claims.
In a press release sent to HuffPost, Chihuly's camp strongly refutes Moi's claims, dubbing the lawsuit "baseless."
The statement, sent on Friday from Chihuly's studio headquarters in Seattle, claims the studio hired Moi as handyman for "various cleaning, repairing and small construction projects over the years."
Moi "also alleges possession of Chihuly's private documents, including medical papers and personal letters, that would be 'substantively uncomfortable' if released to the public," the statement adds. In February, the statement continues, Moi asked for $21 million, "threatening to publicly file a lawsuit if his demand for money was not met. Earlier this month, when Chihuly had not agreed to pay him, Moi served Chihuly's legal counsel with a state court complaint."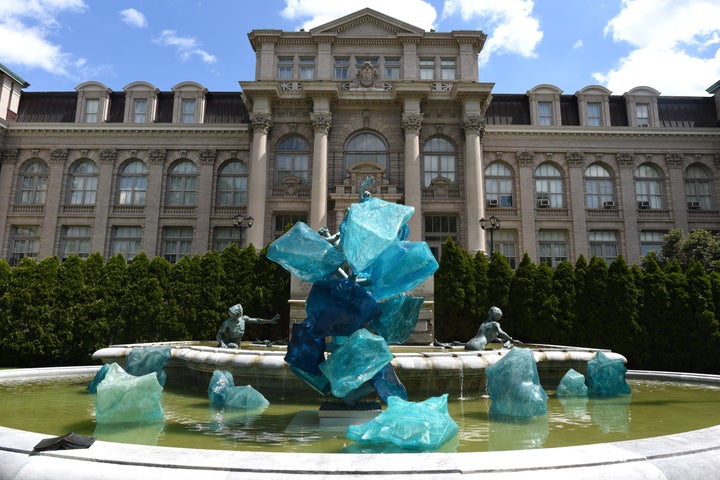 Chihuly Inc. asserts that it has "allowed" Moi's claims to go public "rather than accede to Mr. Moi's ultimatum," characterizing the demands as "nothing more than an ugly and reprehensible display of opportunism and exploitation" motivated by a desire to disclose private information, specifically about Chihuly's mental health, a topic of a recent Associated Press interview.
Chihuly told the AP he has been dealing with bouts of depression since his 20s, and, at 75 years old, suffers from bipolar disorder. "I'm usually either up or down," he said. "I don't have neutral very much. When I'm up I'm usually working on several projects. A lot of times it's about a six-month period. When I'm down, I kind of go in hibernation."
Moi's lawsuit demands credit for joint work ― "a large volume of paintings" he says were created at Chihuly's Boathouse in Washington, some involving blow torches and plexiglass ― as well as the revenues derived from their sale.
Moi never held the position of painting assistant, the company counters, while acknowledging that Chihuly does not work alone ― he uses studio assistants to "execute his vision," particularly his large, glass-blown sculptures that often resemble alien sea creatures or Seussian shrubbery. (A few anonymous reviewers of Chihuly Studio on Glassdoor claim to have experienced a less-than-ideal working environment.)