When it comes to hotels, a room with a view is desirable, but a pool with a view is something special, especially when that view is 24 stories straight down.
Part of the hotel's 30-meter indoor pool hangs out past the building's edge, and is constructed with a glass bottom, giving swimmers the sensation of swimming in the sky. A spokesperson for the InterContinental Hotels Group, parent company of Holiday Inn, told CNN:
"We wanted to provide our guests a unique swimming experience, and let them feel they're vacationing even in a bustling city."

If swimming in the sky is not exactly your thing, maybe you'd prefer a dip in the world's largest swimming pool, in Chile's San Alfonso del Mar Resort?
Or if all of this talk of beautiful pools in foreign lands has got you hankering for a vacation, get some destination ideas with our slideshow of the world's most memorable swimming pools.
Check out the views of Shanghai's skyline below.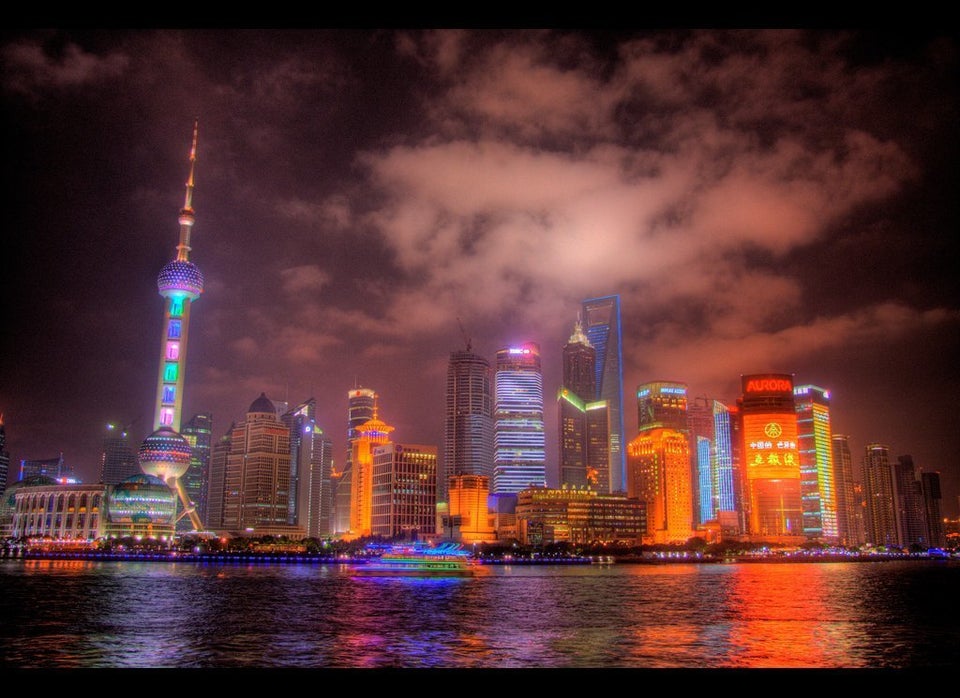 Shanghai's Amazing Skyline