Tower Bridge celebrates its 120th birthday this year, so it's fitting that the City of London gave it a little present. Behold: the new roughly $1.5 million glass walkway. Because you can't put a price on terrifying tourists and locals alike.
If this doesn't make your heart stop, we don't know what will: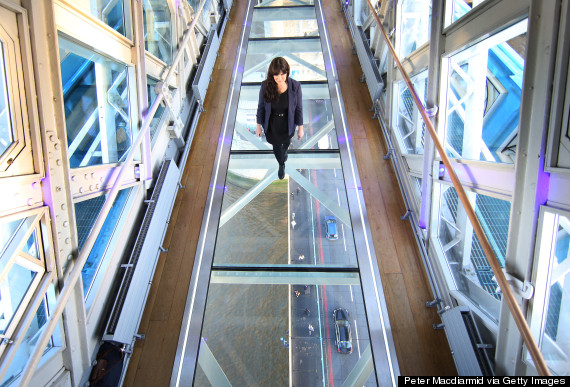 Christopher Earlie, Business and Marketing Manager for the bridge, told BBC, "For the first time ever, visitors will be able to experience a never-seen-before viewpoint of London - the Thames, road and pedestrian life."
Are you brave enough to walk across?