Hard Candy has just launched their new eye wear line sold exclusively at Walmart. We all know Hard Candy for their amazing and affordable makeup that is sold only at Walmart. Recently they ventured into a whole new market with their eye wear line. Not only do they carry prescription glasses but they also carry sunglasses which can be either prescription or not.
I had the opportunity to attend one of their launches this week at the Secaucus, NJ Walmart and was so impressed by this new line. The styles are super chic, trendy, affordable and in a wide array of colors and styles. Glasses are $68 (not including the prescription). Sunglasses are $39 (not including the prescription). You don't get those kinds of prices at your mall vision center.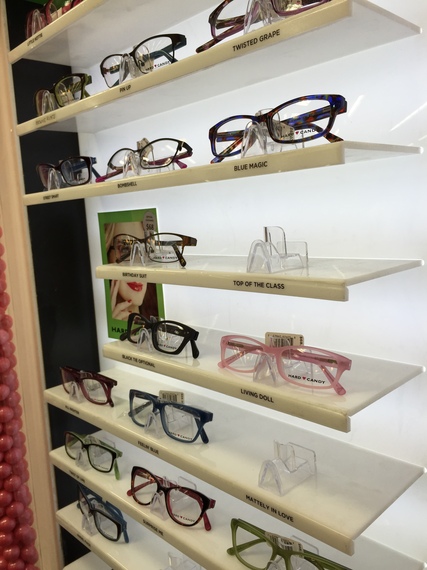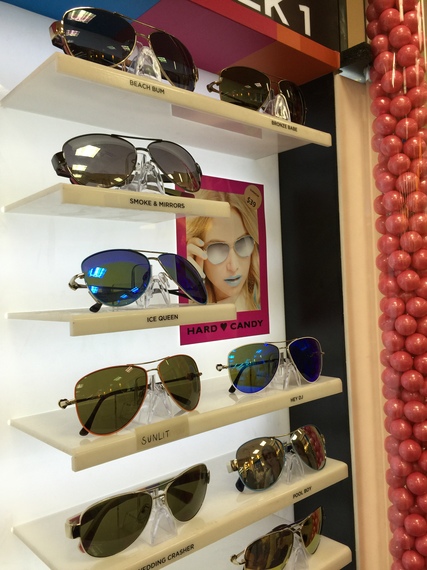 I also had the opportunity to try out some of Hard Candy's new and established makeup products. As we all know I'm a huge makeup junkie and this was surprisingly my first time testing out the line but I am in love. I'm looking forward to testing out some of their new spring makeup so stay tuned for that post.
Are you a Hard Candy fan? What are some of your favorite items?
Related