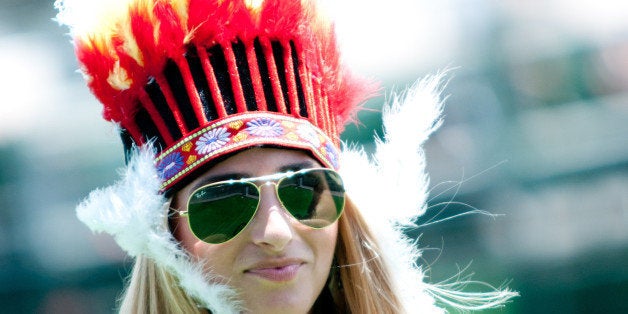 In the latest public outcry against cultural appropriation, a second prominent music festival has come out against Native American headdresses. According to The Guardian, Glastonbury Festival will no longer allow the sale of headdresses without prior approval, signaling a shift that coincides with popular opinion.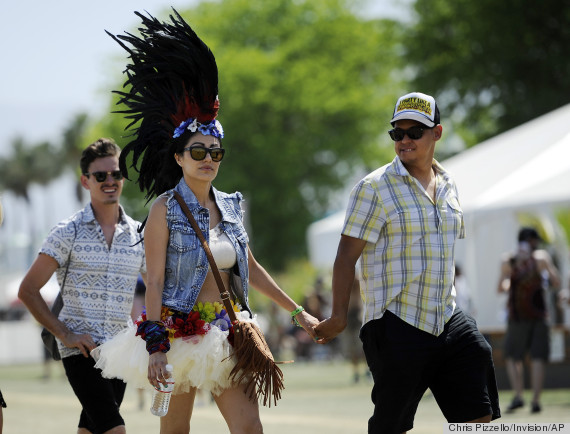 This comes a few months after the Canadian music festival Bass Coast banned the headdresses in their entirety, saying "We understand why people are attracted to war bonnets. They have a magnificent aesthetic. But their spiritual, cultural and aesthetic significance cannot be separated."
Headdresses are not just a focal point at music festivals, the style industry often uses them as "chic" accessories. Victoria's Secret was chastised after Karlie Kloss wore a headdress down the runway and H&M was even forced to pull a headdress accessory from their line last year. And in a move that we still can't quite figure out, a "Stop Racism" headdress made the runway at Walter Van Beirendonck Fall 2014 show earlier this year.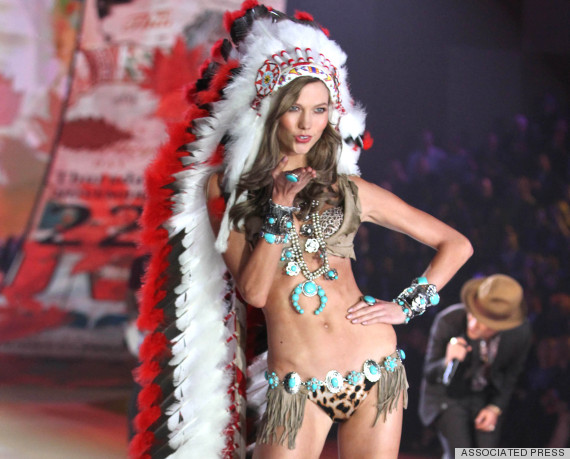 Celebrities are no stranger to headdress controversy either. Pharrell, Khloe Kardashian and Alessandra Ambrosio were all forced to apologize after wearing headdresses earlier this year. Hopefully after all the social media firestorms and public shaming, the unfortunate headdress "trend" will finally stop.