Chicken and waffles have taken the country by storm. Once a Southern classic, you can now find this dish in every borough of New York City and its influence reaches all the way to the West Coast. The country LOVES chicken and waffles. And the best way to celebrate that love is with cake that sits chicken and waffles right on top, giving the dish the sugary throne it deserves.
Food blogger Glazed & Confused -- let's all take a quick moment to revel in the awesomeness of that blog name -- has created the cake to end all cakes. A cake that takes breakfast, lunch and dessert and serves it up in one single slice of heaven. A cake created to celebrate the one year anniversary of his blog. A Chicken & Waffles Cake. And boy oh boy, does this cake scream celebration. Am I right?
Here's what you need to know about this cake. It's made with a buttery yellow buttermilk cake, topped with maple syrup buttercream frosting, layered with a spicy salted caramel that's been flavored with cayenne, black pepper, and lots of sage (to give a poultry flavor) and for decoration chicken nuggets and a Belgian waffle crown the cake. Seriously. Get the recipe.
Before You Go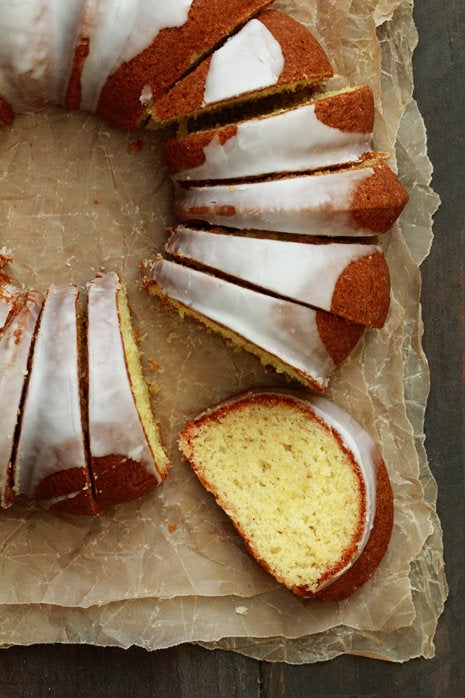 Cake Recipes