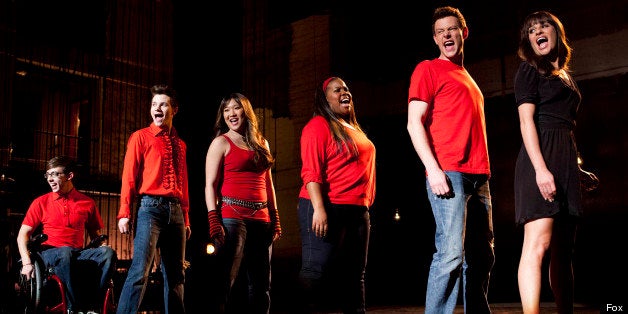 "Glee" almost ended following the death of Cory Monteith. "Glee" co-creator Ryan Murphy revealed that he thought seriously about pulling the plug on the series.
"There's really no way to win in this situation. So our position was, do we go off the air permanently? Do we go off the air until November? Do we start shooting again in January? But the thing that we ultimately found was that our cast and crew wanted to be together, they wanted to go back to work, they wanted to sort of be in a place where they could all remember and discuss Cory sooner than later," Murphy told E! Online. "As for me, I really had no set opinion. I was willing to do what people wanted."
"If Lea had said to me, 'I could never do this again and I don't want to do this again,' you know, she is sort of the show, so what do you do? And I would've, out of respect to her as a person, said 'OK,' but that's not how Lea operates; that's not how she feels," Murphy told E! Online. "She's handled this with so much humanity and grace and she's also handled this in a way where she's trying to look out for 500 other people affected by him and who have mortgages to pay and families to feed. That was never on the table for her and I said, 'OK.' Nothing has been done and will be done in terms of any of the material without Lea blessing it and making sure it's OK with her -- and she has been."
The first two episodes of Season 5 will be the planned Beatles tribute. The third episode of Season 5 will likely deal with Monteith's death and resolve what happened to his character Finn Hudson.
REAL LIFE. REAL NEWS. REAL VOICES.
Help us tell more of the stories that matter from voices that too often remain unheard.
BEFORE YOU GO
PHOTO GALLERY
Glee Episode Stills