In the Season 5 premiere titled "Love Love Love," the glee club gets a Beatles history lesson. The sneak peek above also features a new couple.
The "Glee" Beatles tribute will be a two-part celebration of the famous music of the Fab Four. The songs "Glee" will cover:
1. "Yesterday"
2. "Drive My Car"
3. "Got To Get You Into My Life"
4. "You've Got To Hide Your Love Away"
5. "Help"
6. "A Hard Day's Night"
7. "I Saw Her Standing There"
8. "All You Need Is Love"
9. "Get Back"
10. "Here Comes The Sun"
11. "Something"
12. "Sgt. Pepper's Lonely Hearts Club Band"
13. "Hey Jude"
14. "Let It Be"
"Glee" premieres Thursday, Sept. 26 at 9 p.m. ET on Fox.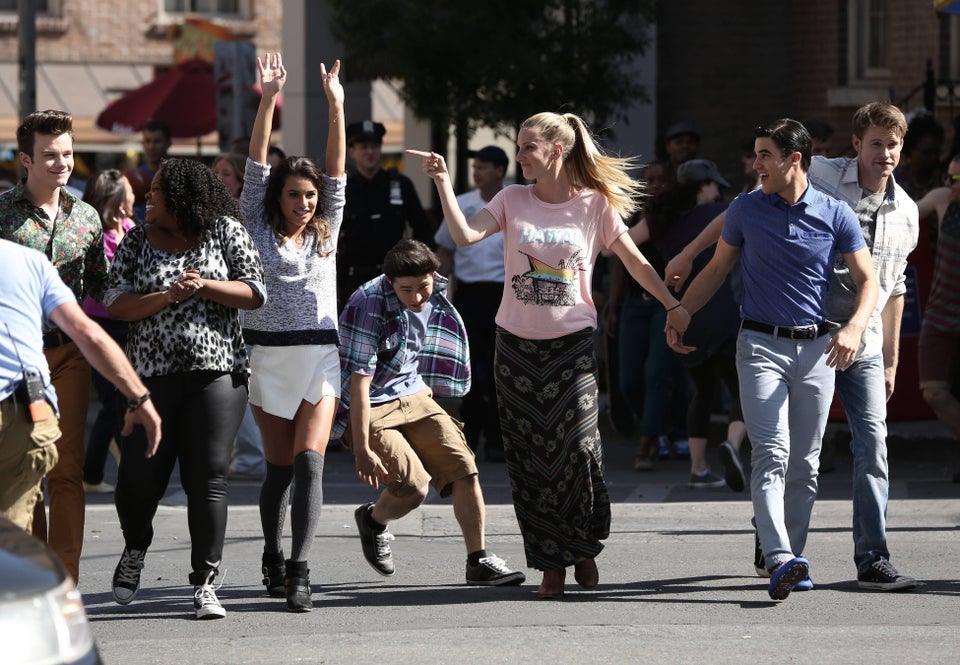 Glee Episode Stills
Popular in the Community