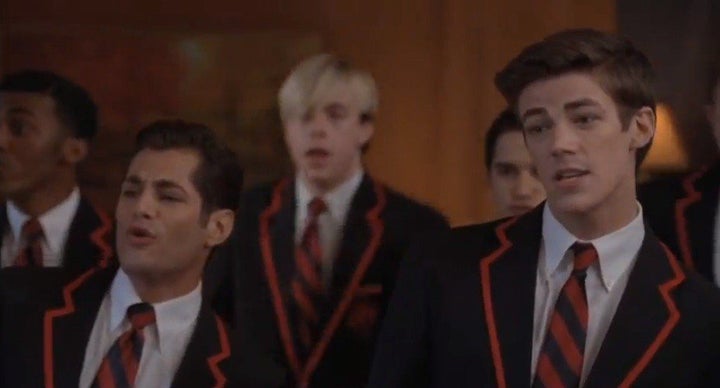 Gleeks love the Warblers, but sometimes, "Glee" is so chockfull of great performances that a scene from the all-boy, perfected coiffed glee club winds up on the cutting room floor.
Now, thanks to Ryan Murphy, who's been tweeting deleted scenes up a storm, watch below as Blaine, Kurt, Artie, Santana and Rachel stop by Dalton Academy to see Sebastian and the rest of the Warblers take on the classic number.
Though the New Directions members are clearly intimidated, when Sebastian says, "Well, if you guys wanna forfeit now ... or Blaine, if you want to rejoin the group you abandoned ...," they get sassy.
"If that's your best MJ, I'm gonna wipe the floor with at regionals with your wannabe Disney prince haircut," Santana retorts.