The visibility of openly gay characters on hit TV shows like "Glee," "The New Normal" and "Modern Family" is having a direct impact on audiences' stances on the LGBT community, a new poll has found.
As the Hollywood Reporter is reporting, 27 percent of viewers surveyed said that gay TV made them more in favor of gay marriage, while 12 percent said they felt more opposed. The results also showed an interesting split along party lines, too: Obama voters are twice as likely to watch "Modern Family" as Romney voters are, twice as likely to watch "Glee," and three times more likely to watch "The New Normal."
Furthermore, Romney voters were five times likelier than Obama voters to stop watching a show if a gay person plays a straight role (25 percent versus 5 percent), and almost eight times likelier to tune out if a straight person plays a gay (30 percent versus four percent).
"Views on gay marriage have exponentially gone in its favor since 2002," THR pollster Jon Penn is quoted as saying. Obama voters are watching and saying, 'OK, I've changed because of what I've seen.' Some Romney voters are saying, 'The more I see it, the more I'm against it.'"
The Reporter's survey comes on the heels of the Gay and Lesbian Alliance Against Defamation's (GLAAD) annual "Where We Are on TV" report, which found that a record 4.4 percent of actors appearing regularly on prime-time network drama and comedy series during the 2012-13 season will portray lesbian, gay, bisexual or transgender (LGBT) characters, according to the Associated Press. That figure is up significantly from 2.9 percent in 2011.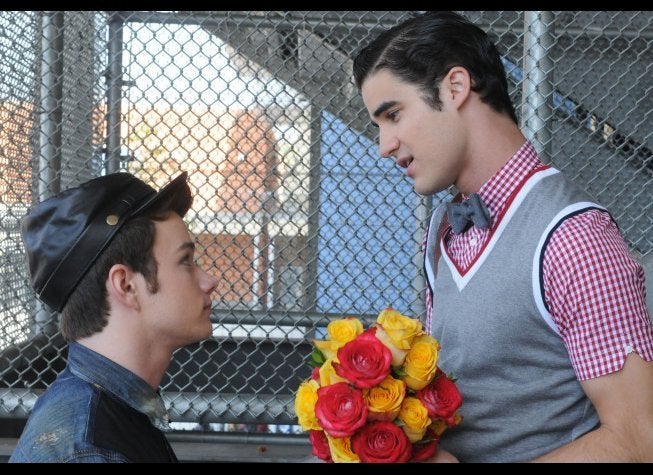 Favorite Gay TV Couples
Popular in the Community