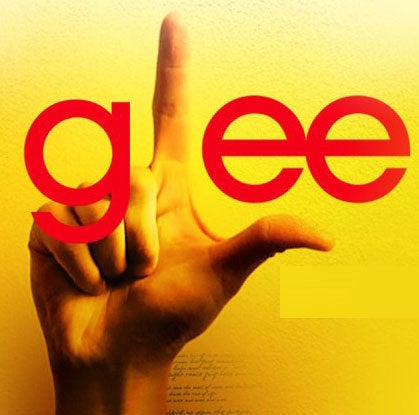 Trouble in 'Glee' land: regular extra Nicole Crowther tweeted a major spoiler that revealed who would become prom king and queen on the show.
Angry fans quickly responded on Twitter, and co-creator and producer Blad Falchuk tweeted, "hope you're qualified to do something besides work in entertainment" and "Who are you to spoil something talented people have spent months to create?"
A source "close to the show" told Reuters that SAG's standard union contracts don't require day players like Crowther to sign a non-disclosure agreement regarding a show's plot secrets. 20th Century Fox, the producer of the show, is looking into revising its talent contracts to limit online leaks, especially via social networks.
Reuters writes, "Fox will likely add a liquidated damages provisions to its 'Glee' deals, meaning the studio could collect a pre-set amount of money from an offending leaker (and, more likely, prevent them from leaking in the first place out of fear)."
LOOK: